Steve Chapman on the Upside of the President's Fading Power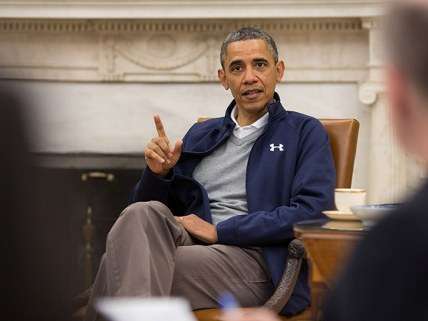 About now, Barack Obama may be wondering why he thought it would be such fun to serve a second term rather than go lounge on a beach in Hawaii. Life in the White House has become a daily ordeal of pain and frustration. Nothing is going well. On the foreign front, he has to contend with an aggressive Vladimir Putin, an unsuccessful war in Afghanistan and his failure to revive the Israeli-Palestinian peace process. Domestically, he has to endure a Department of Veterans Affairs scandal, an underperforming economy, a health care overhaul whose ultimate success is in doubt, House hearings on Benghazi, and an inability to get Congress to do anything he wants.
But a year from now, writes Steve Chapman, the president may look back at 2014 with fond nostalgia. That's because however limited his power and influence in Washington, they're about to shrink.