Missing Your Latest Order From That Online Pharmacy? Blame the FDA (And Maybe Interpol)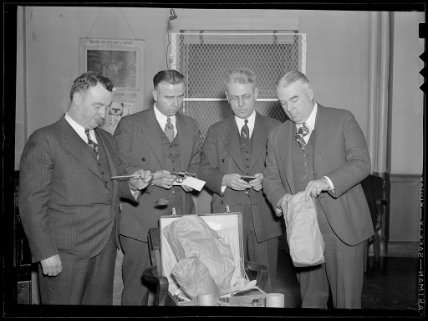 The U.S. Food and Drug Administration (FDA) is crowing over its recent seizure of insulin, glaucoma medicine, and generic Viagra arriving from foreign pharmacies. There may be e. Coli in beef (again) and listeria in everything, but at least nobody in America is getting any hormones or erection drugs without proper approval.
Working in conjunction with U.S. Customs and Border Protection, the FDA "conducted extensive examinations" at international mail facilities based in Los Angeles, New York, and Chicago, ultimately detaining or seizing 583 packages. "Preliminary findings" reveal some of these to have contained hCG, insulin, estrogen, and generic versions of Viagra, Cialis, and the glaucoma med Lumigan.
The meds were ordered by Americans from international online pharmacies. The FDA says it "notified Internet service providers, domain name registrars and related organizations that 1,975 websites were selling products in violation of U.S. law."
Why do I believe it's not going to stop there?
"When consumers buy prescription drugs from outside the legitimate supply chain, they cannot know if the medicines they receive are counterfeit or even if they contain the right active ingredient in the proper dosages," said Douglas Stearn, director of the FDA's Office of Enforcement and Import Operations.
Presumably customers ordering from BestOnlinePharmacy.com know that they're not necessarily getting a doctor-approved and highly regulated product. There are all sorts of reasons—lack of access to medical care, cheaper prices online, wanting drugs that aren't available in the U.S. without a prescription or at all—why people might deem this an acceptable tradeoff.
The FDA and Customs' efforts were apparently part of an international initiative known as "Operation Pangea," under which representatives from 111 countries came together to "remove from the supply" prescription drugs sold internationally through Internet pharmacies.
Sponsored by Interpol, the globally coordinated searches and seizures were in support of the "International Internet Week of Action" and resulted in the detention or seizure of 19,618 packages containing "unapproved or suspected counterfeit drugs" from countries such as Australia, China, India, Malaysia, Mexico, New Zealand, Singapore, Taiwan, and the U.K.