Patent Trolls Rejoice! Reform Bill Likely Dead As Sponsoring Sen. Patrick Leahy Takes It Off Agenda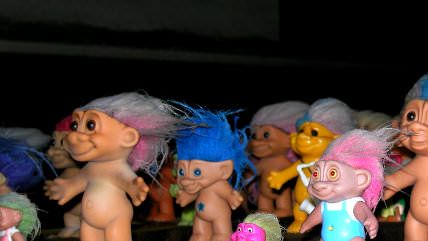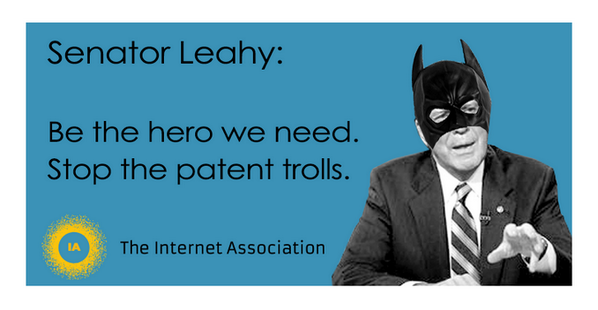 After the U.S. House of Representatives passed a patent reform bill in December 2013, many hoped that the Senate would soon respond in kind. But after stalling for several months, Senate patent reform efforts suffered a likely fatal blow today after Sen. Patrick Leahy (D-Vt.), chairman of the Senate Judiciary Committee, removed the patent bill he had sponsored from the committee's agenda.
"Very disappointing that patent reform efforts came to a halt with @SenatorLeahy's decision today," the R Street Institute, a D.C.-based think tank that has been following patent reform efforts, tweeted this afternoon.
In his announcement, Sen. Leahy cited "lack of sufficient support" as the reason for taking the bill off the committee's agenda.
We have been working for almost a year with countless stakeholders on legislation to address the problem of patent trolls who are misusing the patent system. This is a real problem facing businesses in Vermont and across the country.

Unfortunately, there has been no agreement on how to combat the scourge of patent trolls on our economy without burdening the companies and universities who rely on the patent system every day to protect their inventions. We have heard repeated concerns that the House-passed bill went beyond the scope of addressing patent trolls, and would have severe unintended consequences on legitimate patent holders who employ thousands of Americans.

I have said all along that we needed broad bipartisan support to get a bill through the Senate. Regrettably, competing companies on both sides of this issue refused to come to agreement on how to achieve that goal.
Leahy concluded that he hoped they were able to return to the issue next year, which sounds like the legislative equivalent of "I'll text you sometime."
The Senate patent reform bill wasn't lacking for popular support. Hundreds of companies—including tech giants such as Google and Microsoft—urged Senators to act on the bill, and 42 state and territorial attorneys general support it. The White House undertook its own (minor) patent reform efforts in February.
"I am surprised and disappointed that the Senate Democrat leadership is not willing to move forward on a bill that we've worked on so hard and were ready and expecting to mark up tomorrow," said Sen. Chuck Grassley (R-Iowa) in a statement. "We put in a good faith effort to get to this point, and it's too bad that the bill is being pulled from the agenda."