Orlando Plans to Swipe Church Property to Build a Soccer Stadium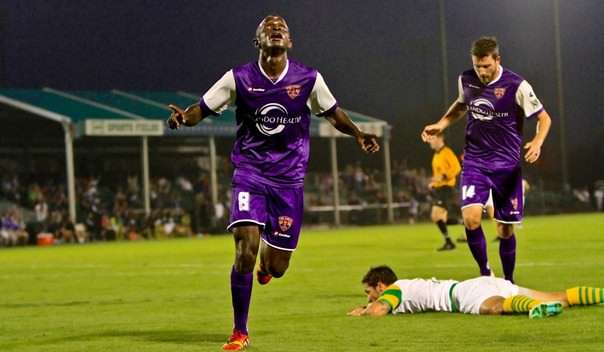 What do you do if you have a successful business with a promising future, want to acquire some land as part of the growing process, but can't come to terms with the current owners?
Easy answer: You get some politicans to steal it for you. That's the post-Kelo American way. The Supreme Court said that government officials can take people's land from them and give it to their friends use eminent domain to "benefit the community," and politicians keep doing it with a vengeance.
As in the case of the Orlando City Lions, a promising Major League Soccer expansion team whose owners want a new stadium.
Writes Mark Schlueb at the Orlando Sentinel:
After a year of failed talks, Orlando has filed suit in court to force a family-owned church in Parramore to sell its land to make way for a new Major League Soccer stadium.

If successful, the eminent domain action filed Thursday in Orange Circuit Court would allow Orlando to take the last of 20 parcels needed for the $115 million stadium being built for the Orlando City Lions, an MLS expansion franchise.

Newly released records show the city more than doubled its initial offer for the small, African-American-owned Faith Deliverance Temple, to $4 million.

Members of the family that owns the church reduced their initial selling price from $35 million to $15 million. Even so, the two sides remained far apart.
The city has already used eminent domain for two other properties desired by the team, and the same judge is assigned to this case.
The average Major League Soccer team, reports Forbes, is worth $103 million and growing by leaps and bounds in the increasingly popular sport. Orlando City Lions owners obviously think their already winning team (in its current league) can replicate that sort of profitability. Not only do they have no right to swipe somebody else's property through political proxies; they can afford to invest in their own business.
But why should they negotiate with sellers if they can get political friends to set the price for them?
Hat tip to Jonathan Chapin.