Rep. Conyers Won't Make Primary Ballot, Manning May Be Transferred, Greenwald's Book May Get Film Adaptation: P.M. Links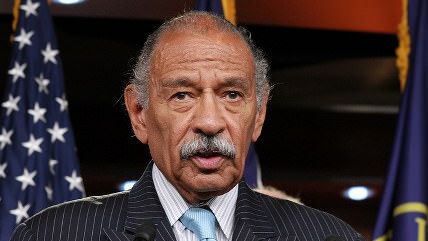 (Talk Radio News Service / photo on flickr)
Talk Radio News Service / photo on flickr

Rep. John Conyers (D-Mich.) is going to have a tougher road to re-election than he thought. He failed to collect enough signatures to appear on the August primary ballot. A majority of the signatures he turned in were invalidated.

The Army, with Defense Secretary Chuck Hagel's approval, is considering transferring Chelsea Manning to a civilian prison so she can get treatment for her gender identity issues. The military currently has no system of dealing with the transgendered.
Jill Abramsom, executive editor of the New York Times, is out, as of this afternoon. She will be replaced by Managing Editor Dean Baquet.
A judge has quashed New York City's subpoena trying to get years' worth of information about everybody using room rental service Airbnb in the city in order to try to catch folks violating city hotel regulations. The judge ruled the subpoena was overbroad. The city's attorney says they'll adjust and reissue the subpoena.
Sony Pictures has bought the film rights to adapt Glenn Greenwald's book, No Place to Hide, about Edward Snowden and National Security Agency surveillance, into a movie.
Riots have broken out in Turkey in response to the deadly mine explosion that has killed more than 200. Police have pulled out the tear gas and fire hoses.
Follow us on Facebook and Twitter, and don't forget to sign up for Reason's daily updates for more content.