Ukraine Launches Anti-Terrorist Operation, Four Separatists Dead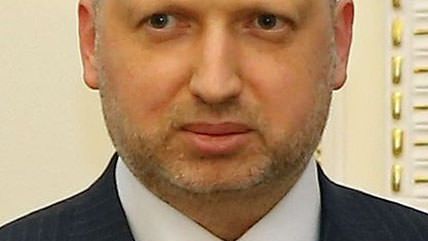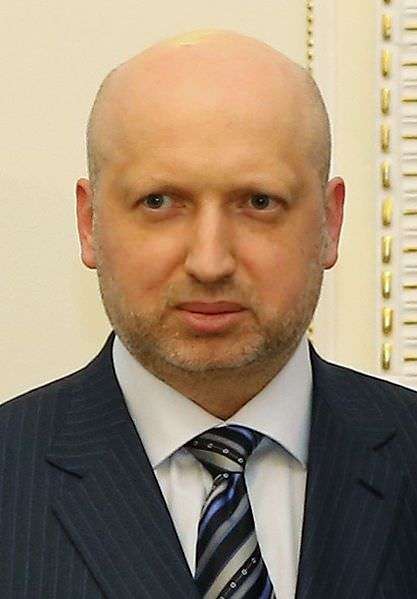 There's reports of heavy gunfire between pro-Russian separatists and Ukrainian government forces as the latter initiates a "full-scale anti-terrorist operation."
After a week of armed occupations of government buildings, bomb threats, and hostage takings by pro-Russian separatists, Ukraine's government announced late yesterday evening that the deadline to disarm has passed. Interim President Oleksandr Turchynov said, "Tonight an anti-terrorist operation began in the north of Donetsk [region]. It will be conducted step-by-step, responsibly, deliberately. The goal of these actions, I want to underline, is to defend the citizens of Ukraine."
The Kyiv Post reports on the latest development that Ukrainian troops recaptured an airbase in Donetsk around 6:30p.m. local time, which is near the Russian border and is Ukraine's most populous region. Four separatists were killed in the skirmish. Writing live updates, the Post highlights:
5:54 p.m. First Deputy Prime Minister Vitaliy Yarema said several hundred armed Russian military soldiers are in Luhansk, Donetsk and Kharkiv oblasts who were covertly and gradually sent there over a long period of time …. "Right now, they've concentrated their strength in Krasniy Lyman, Horlivka, Kramatorsk and Slovyansk (all in Donetsk Oblast); the terrorists are committing violent acts against police officers and are taking over government buildings," said Yarema.

2:14 p.m. Ukraine's Deputy Defense Minister Petro Mehed said that his ministry has mobilized more than 90 percent of its resources, and activated 23 [regional] militia commissaries in response to the growing threat in the east.
CNN writes that "a National Guard battalion made up of 350 troops was sent to the Donetsk region from Kiev on Tuesday morning" and that "a CNN team… encountered a large Ukrainian military column traveling on roads leading from the city of Donetsk toward other towns in the region."
The militarized separatist forces have seized buildings in 10 localities. These include administrative buildings, police headquarters, and arms depots. They are demanding referendums for secession. Although the majority of residents in the east favor a unified Ukraine and the militants number only in the hundreds, they have have the same professional training as the masked forces that destabilized Crimea. An audio track purportedly caught separatists communicating with a "coordinator" in Russia "discussing strategy, weapon stockpiles, and requests for reinforcements."
NATO chief Anders Fogh Rasmussen called on Russia to "stop being part of the problem and start being part of the solution." The European Union is imposing new sanctions and the U.S. is considering more as well.
Read more Reason coverage of Ukraine here.