Happy Jackie Robinson Day! We're 'Going Backward' on Race Relations. Wait, What?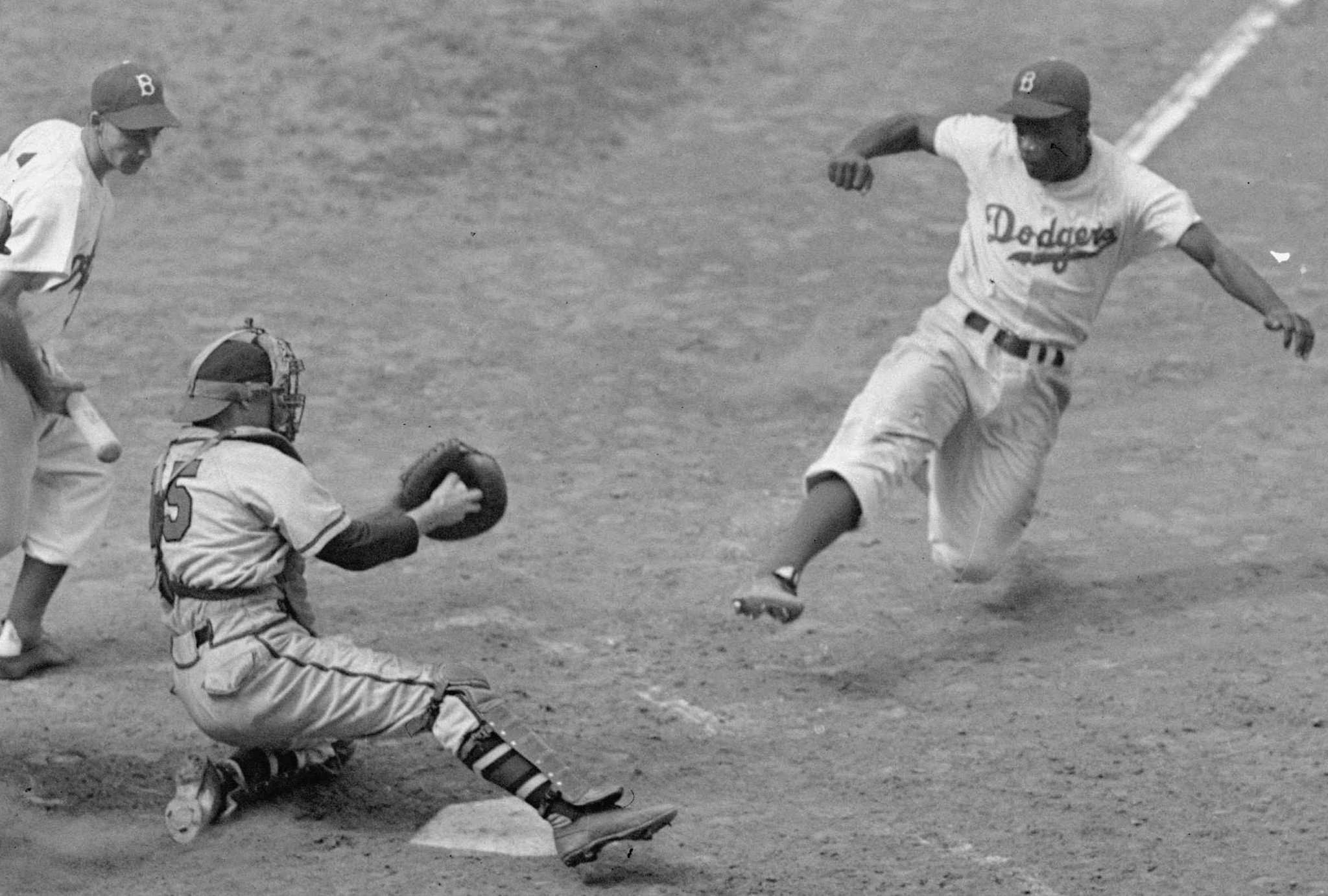 As you baseball fans know, today is Jackie Robinson Day, in which the pioneering Brooklyn Dodger who heroically broke the sport's color line in 1947 is honored throughout Major League Baseball by having every player wear his otherwise retired jersey number of 42.
Combined with the April 8 anniversary of Hank Aaron breaking Babe Ruth's home run record in 1974, Jackie Robinson Day has become an occasion to make sweeping pronouncements about baseball, race, and society. The results are often bizarre.
For instance, Jon Friedman at Time last week made the gobsmacking argument that "Hank Aaron Would Have Faced Worse Racism Today," because of social media. (You know, Jon, you don't have to read the comments.) And in a widely reprinted column this week, USA Today's Bob Nightengale frets that "On Jackie Robinson day, MLB diversity still behind." Excerpt from that:
Major League Baseball…has the lowest percentage of African-Americans in uniform since 1958.

The African-American population in baseball is virtually unchanged from a year ago at 7.8%, according to USA TODAY Sport's survey of opening-day rosters and disabled lists. […]

It's a dramatic change from 1972-1996, when African Americans represented at least 16% of the game's players, according to Mark Armour of the Society of Baseball Research (SABR) – with a high of 18.7% in 1981. […]

"When I first started playing, you had a lot of black players in the major leagues," Aaron said last month. "Now, you don't have any. So what progress have we made? You try to understand, but we're going backward."
Is "progress" chiefly measurable here by a head-count of American black men playing professional baseball? I think there's reason to question that, starting with the words of Jackie Robinson himself.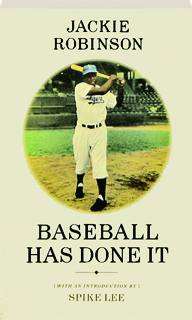 In Robinson's terrific and criminally under-appreciated 1964 oral history Baseball Has Done It (which I wrote about one year ago today), #42 writes rationally—and bitterly—about his early choice to eschew academics for the more openly integrated fields of athletic competition:
My brothers, their friends and adquaintances, all older than me, had studied hard and wound up as porters, elevator operators, taxi drivers, bellhops. I came to the conclusion that long hours over books were a waste of time. Considering my situation, I was not far wrong. […]

[U]nless Negroes can use their education to the fullest extent in competition with whites, the crisis will continue unabated.
Baseball, ahead of other professions, and ahead of other sports, allowed people with black skin to compete. Combined with the deep bench of talent that had been nurtured in the Negro Leagues, this opening led to black participation rates that quickly zoomed north of U.S. Census figures (which these days put the African-American population at 12.6 percent). But as other professional sports opened up and—importantly—became popular, black Americans started picking up the shoulder pads and lacing up the high-tops. Happiest of all, black kids in school nowadays know they are not doomed to max out as porters or bellhops. That doesn't mean racism is behind us in the workplace, but it does mean that fields of competition in all walks of life have opened up in ways that even optimists would have found difficult to believe in 1964.
Meanwhile, actual "diversity" in baseball has never been higher. More than 26 percent of big-league baseball players were born outside of the United States, across 16 different countries. The population over-representation now comes not from American-born players with black skin, but Caribbean-born players with black skin: According to the Census, just 0.4 percent of U.S. residents are "Black or African American Hispanic," yet fully 9.6 percent of MLB players hail from the (comparatively impoverished) Dominican Republic alone. At some point obsessing over skin pigment in the context of baseball becomes a pretty weird exercise.
After the jump you can find an excerpt from my 2013 piece, "When Jackie Robinson Fought Back":
There is something irresistibly heroic about successful nonviolent campaigns against majoritarian tyranny, whether at the ballpark or lunch counter. By publicly absorbing violence, martyrs simultaneously hold up a mirror to society while embodying the ideal of an "acceptable" minority: noble, intelligent, and physically non-threatening.

But in our zeal to turn Jackie Robinson into Martin Luther King Jr., we are scrubbing from history his much longer career as baseball's Malcolm X—a righteously angry, relentlessly self-reliant activist and social critic. Robinson played with pacifist handcuffs for only his first two years in the big leagues. From 1949 to his retirement after the 1956 season—and then after his playing career was over—Jackie Robinson fought back.

The fighting version of number 42 was not remotely as popular as the saint. But it's a much more accurate picture of a complicated and interesting man. If baseball, let alone society, wishes to confront head-on the pathologies behind segregation and the fortitude required to overcome institutional racism, then it needs to grapple with the whole, thorny competitive spirit of Jackie Robinson, not the easy-to-digest, sepia-toned myth. […]

Who the hell are you, Jackie was always demanding to know, to think you are better than me?