A.M. Links: Barack Obama Proposed 442 Tax Increases, Harry Reid Says Ranch Showdown Can't Be Over, Rick Perry May Face Criminal Charges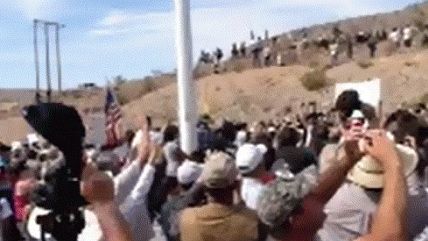 veooz.com

Since taking office as president, Barack Obama has proposed 442 new tax increases, according to Americans for Tax Reform.

Sen. Harry Reid (D-Nev.) says the showdown at the Bundy ranch in Nevada is "not over" because "we can't have an American people that violate the law and then just walk away from it."
A grand jury was empanelled in Travis County, Texas, to consider criminal charges against Gov. Rick Perry (R-Tex.) over the withholding of funds from the Travis County District Attorney's office.
Ukraine's president announced military forces would begin an anti-terrorism operation in eastern Ukraine aimed at the pro-Russian insurgency there.
Masked gunmen in Libya kidnapped the Jordanian ambassador.
The drone company Titan Aerospace was acquired by Google. Facebook previously expressed interest in the company, which manufactures solar-powered drones.
Follow Reason and Reason 24/7 on Twitter, and like us on Facebook. You can also get the top stories mailed to you—sign up here.