Greenwald Freely Walking on U.S. Soil, Unlike Proposed Iran Ambassador to U.N.; Pope Asks for Forgiveness for Church Abuses: P.M. Links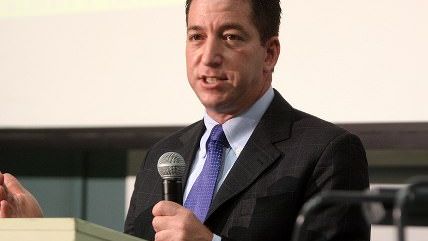 (Gage Skidmore / photo on flickr)
Gage Skidmore / photo on flickr

Journalists Glenn Greenwald and Laura Poitras, responsible for providing us the initial burst of reporting of Edward Snowden's documents about National Security Agency surveillance tactics, have returned to United States soil for the first time since the scandal broke. They're here to collect an award for their reporting and have not been detained or arrested yet.

A federal court has tossed out the conviction of "hacker" Andrew "weev" Aurnheimer. He was convicted of violating federal law for publicizing and revealing data about AT&T customers that was publicly available on their site if you knew where to look or how to plug in the right url. In other words, he didn't actually hack anything. The dismissal of the case, though, has nothing to do with the legitimacy of the prosecution. It's because he was apparently tried in the wrong court.
Pope Francis is asking for forgiveness for the damage caused by priests who have sexually abused children.
In a perfect final paragraph to the final chapter of Kathleen Sebelius' term as head of Health and Human Services, during her farewell speech, she discovered a page was missing.
The White House announced today the United States will not offer a visa to Iran's choice for ambassador to the United Nations, agreeing with Congress not to allow Hamid Abutalebi, alleged to have participated in the 1979 hostage crisis in Tehran, on American soil.
African-American congresswomen are asking the Army to reconsider its ban on certain hairstyles as discriminatory, but the Army is responding that African-American female soldiers helped craft the policy in the first place.
Follow us on Facebook and Twitter, and don't forget to sign up for Reason's daily updates for more content.