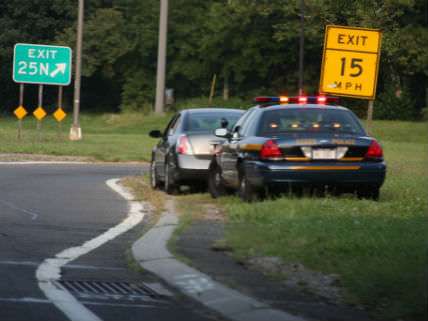 In addition to stoned dogs, pot prohibitionists worry about stoned drivers, warning that legalization will increase traffic fatalities. In my latest Forbes column, I argue that legalization may actually have the opposite effect. Here is how it starts:
The anti-pot group Project SAM claims drug test data show that marijuana legalization in Washington, approved by voters in that state at the end of 2012, already has made the roads more dangerous. The group notes with alarm that the percentage of people arrested for driving under the influence of a drug (DUID) who tested positive for marijuana rose by a third between 2012 and 2013. "Even before the first marijuana store opens in Washington, normalization and acceptance [have] set in," says Project SAM Chairman Patrick J. Kennedy. "This is a wakeup call for officials and the public about the dangerousness of this drug, especially when driving."

In truth, these numbers do not tell us anything about the dangerousness of marijuana. They do not even necessarily mean that more people are driving while high. Furthermore, other evidence suggests that legalizing marijuana could make the roads safer, reducing traffic fatalities by encouraging the substitution of marijuana for alcohol.