Craft Breweries Fight Florida Bills That Benefit Big Distributors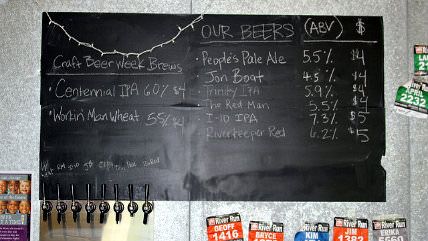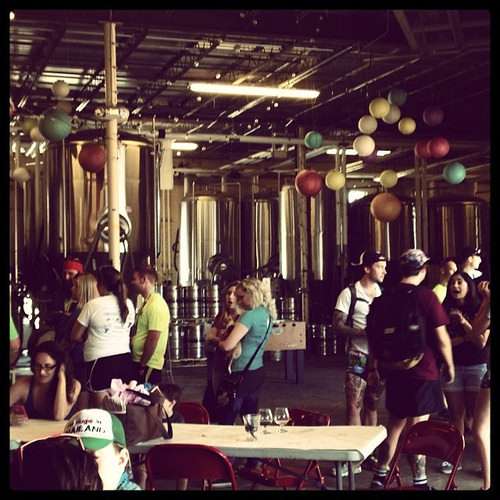 As seems to be happening around the country, Florida is enjoying a boom in craft beer breweries that open their doors to the public. These generally informal drinking establishments—think folding chairs and picnic tables—tend to offer draft beer by the pint, flight, or growler, and give customers a chance to try seasonal or less popular beers that may not be available in local bars or stores. Some, such as Jacksonville's Intuition Ale Works, also sell special, limited-run brews—such as its bourbon-barrel aged Underdark—by the bottle.
But selling bottled or canned beer at breweries would become untenable under a new bill making its way through Florida's legislature. Senate Bill 1714 would force breweries to sell all bottled or canned beer directly to distributors.
If a craft brewery wanted to sell its own beer on site, it would have to buy it back from the distributor with what is typically a 30 to 40 percent mark-up, according to Reuters. This would hold true regardless of whether the beers ever left the brewery.
Craft brewers—defined as those producing under 6 million barrels per year—say the new regulation is being pushed by big, national distributors with political clout. Direct-to-consumer sales from breweries cut into their long-established business as intermediaries. And craft beers account for a growing portion of overall beer sales. According to the Brewer's Association, overall beer sales across the country dropped 2 percent by volume in 2013, while craft beer sales grew by 18 percent.
Another Florida bill, this one in the House, would end the state's ban on half-gallon growler sales but come with other downsides for craft brewers. Among these: prohibiting guest beers to be sold in brewery taprooms and limiting vendor's licenses to no more than two locations per brewery. It would also prohibit more than 30 percent of beer sold in a brewery's taproom from having been made off-premise, which could hurt businesses that brew beer in more than one facility but only operate one taproom.