A.M. Links: Obama to Recommend NSA Reforms, Ukrainian Defense Minister Dismissed, NASA Wants Vote on Space Suit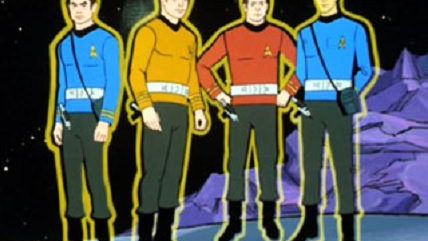 Filmation

President Obama is expected to introduce legislation to reform the National Security Agency (NSA), including ending some bulk data collections.

Ukraine's defense minister has been dismissed a day after ordering Ukrainian troops out of Crimea.
Following the missing flight, Chinese tourists are looking away from Malaysia as a destination.
A bomb went off, and the Taliban engaged in a firefight, near the home of one of Afghanistan's presidential candidates.
The eyewear maker Luxottica Group, which owns the brands Ray-Ban and Oakley, will be redesigning Google Glass.
The National Aeronautics and Space Administration (NASA) wants the public to vote on its final spacesuit design.
Follow Reason and Reason 24/7 on Twitter, and like us on Facebook. You can also get the top stories mailed to you—sign up here.