Philly Dem D.A. Slams Penn. Democrat Attorney General Over Accusations of Racism, Ethical Issues in Investigation of Corrupt Philly Democrats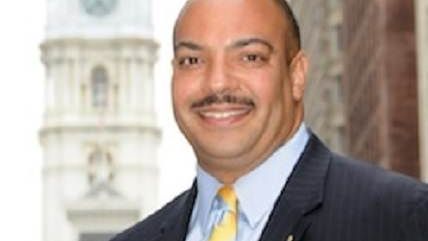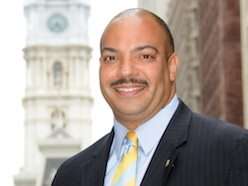 Last weekend, the Philadelphia Inquirer broke the story of a three-year investigation into corrupt politicians the paper's sources alleged was shut down by Pennsylvania's attorney general, Kathleen Kane a Democrat elected in 2012. The investigation started in 2010 under Republican attorney general Tom Corbett, who was elected governor of Pennsylvania that year and whose term was finished by two other Republicans.
Kane defended her decision, saying the investigation (which netted five black Democrats from Philadelphia) was tainted by racism and serious ethical issues, including the reliance on a main witness who got a deal for other government fraud charges in exchange for wearing a wire while doing business with Pennsylvania politicians. Kane said the investigation was botched by her Republican predecessors, that a Republican district attorney agreed with her determination, and that the closed investigation was publicized in an effort by an "old boys club" out to get there. She showed up to the offices of the Inquirer to answer questions flanked by a "personal attorney," and answered no questions herself.
Kane's accusations, which implicate a slew of prosecutors still working in the state of Pennsylvania, have not been taken lightly. Philadelphia's district attorney, Democrat R. Seth Williams, took to the op-ed pages of the Inquirer, behind a pay wall, to respond to what he called Kane's "escalating excuses for her refusal to pursue evidence of political corruption" and the way "she publicly attacked respected career prosecutors and investigators in a desperate attempt to absolve herself."
Williams, who pointed out he's the first and only African American elected to be a prosecutor in Pennsylvania, began by addressing the "explosive charges of racism Kane has bandied about," writing that he's seen racism and it had nothing to do with the investigation, in which members of his office had participated. To that point, Williams stressed that Kane didn't bring accusations of "serious ethical and legal issues" to members of her office now working for the DA when she alleged she became aware of them, months ago.
He also called the supposed vendetta against her by career prosecutors a "conspiracy theory advanced by the attorney general," saying he believed the prosecutors involved didn't leak the details to the Inquirer, something both the prosecutors and the reporters told him. Williams also wrote that the investigation into the corrupt Democrats was handed over to federal authorities, who hadn't made a determination on the case. So, Williams wrote, Kane didn't have a difficult decision to make; she could've left it in the hands of the feds. Instead, according to Williams, she requested the files back from the feds, and then shut down the investigation.
Williams also called into question Kane's contention that she couldn't prosecute the case: "In other words, she apparently has electronic recordings of numerous elected officials taking while promising their votes – and she has to let them off scot-free because she would be incapable of convincing a jury of their guilt?"
Williams noted that prosecutors build cases around the testimony of "very bad men" all the time, even murderers, while Kane claims she can't build a case because "the main witness got a deal on a bunch of government fraud charges."
"You don't have to be a prosecutor to know this is how it's done," Williams wrote, comparing prosecuting political corruption to going after major drug distributors and organized crime syndicates, each requiring "someone on the inside, someone who has been part of the enterprise, to give evidence in exchange for favorable treatment." Kane's behavior, then undermines all cases, according to Williams, by calling into question the use of witnesses who have turned state's evidence.
Frank Fina, one of the prosecutors who worked on the investigation in the attorney general's office but is now with the Philadelphia DA's office, also wrote an op-ed in the Inquirer. He took issue with Kane arriving at the Inquirer's office to answer questions accompanied by an attorney who advised her to remain silent. "I have been a lawyer for 22 years, and a public servant for almost all of that time," Fina writes. "I have not retained an attorney to advise me to speak, or to remain silent. I am an attorney." Fina insisted he and his colleagues worked on the investigation "honestly, ably, and with integrity," and offered to join Kane and Inquirer reporters to answer any questions they have about the investigation, something he said he wouldn't object to being televised.
Kane's assistant press secretary still hasn't responded to our follow up questions.