Virginia Student Gets Suspended for Taking Razor From Kid Who Was Cutting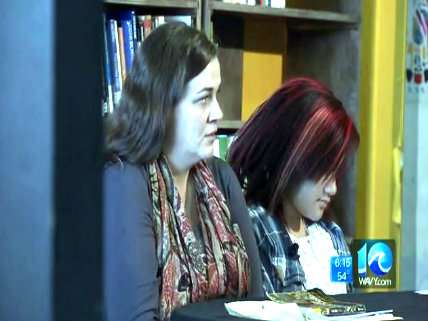 Note to American tweens: Don't be a Good Samaritan on the state's watch. A sixth grader at a Virginia Beach public school was suspended this week for having a razor blade. She took the blade from another student who was cutting himself with it. Bad move, apparently.
The Bayside Middle School student, Adrionna Harris, said she took a razor blade away from another student because he was using it to cut himself. She threw the blade away and told school officials. Then she was suspended for 10 days, with a recommendation for expulsion, according to Virginia Beach news station WAVY.
Note that Harris didn't even have the razor blade in her possession when she went to school administrators. The only evidence this razor blade existed is Harris' own admission of it, when she told school officials what had happened and that she had already thrown it away.
"I was very shocked that a student would get suspended for saving another child," Rachael Harris, Adrionna's mother, told WAVY. "The school system over-reached absolutely."
On Wednesday night, Virginia Beach City Public Schools agreed to move Adrionna's suspension hearing, which was scheduled for next week, to Thursday night.