Ukraine Pulling Troops from Crimea, Homeless Man 'Baked' to Death in Prison, Rand Paul May Run for Re-Election and President at Same Time: P.M. Links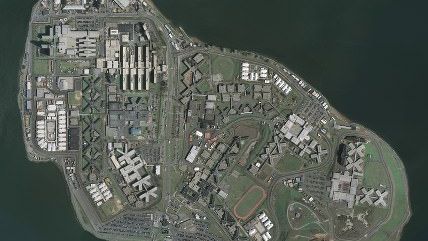 (Source: U.S. Geological Survey)
Source: U.S. Geological Survey

Ukraine is now planning to pull its troops from Crimea as Russian forces start taking over military installations there.

A mentally ill homeless man was arrested for trespassing in Harlem while looking for a place to sleep, locked up in Rikers Island, and then subsequently died in his cell because malfunctioning equipment caused it to be heated up to more than 100 degrees, officials say.
One of the spouses in Illinois' first legally recognized same-sex marriages has died at age 65. Her failing health had convinced a judge to expedite a marriage license for the couple before the official start date.
Kentucky legislators have passed a bill that would allow politicians to run for two offices at once, which would allow Sen. Rand Paul to run for president while still trying to hang on to his Senate seat.
The FBI is officially joining the probe investigating missing Malaysian Airlines Flight 370, helping analyze hard drives seized from the pilots' homes.
A federal judge has ruled that Kansas and Arizona can add state-specific instructions requiring proof of citizenship to a national voter registration form.
Follow us on Facebook and Twitter, and don't forget to sign up for Reason's daily updates for more content.