Russia Waiting for Crimea Vote Outcome, Sam Adams Pulls Out of Boston Parade, More Clinton Documents Released: P.M. Links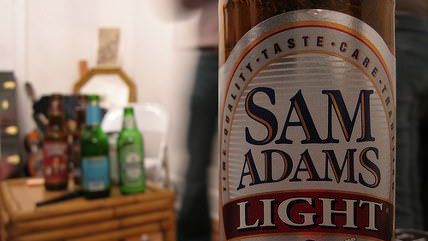 (PetroleumJelliffe / Foter / CC BY-ND)
Credit: PetroleumJelliffe / Foter / CC BY-ND

Secretary of State John Kerry said it appears Russia is not going to make any decisions about Ukraine until this weekend's Crimea referendum. (Read more about that vote here)

The search for missing Malaysian Airlines flight MH370 is now focusing on a remote island chain in the Indian Ocean and areas hundreds of miles from the plane's intended flight path.
Beer company Sam Adams has pulled its sponsorship of Boston's St. Patrick's Day parade due to its exclusion of gay groups.
A Muslim couple in England has been sentenced to prison for posting videos praising the murder last year of a British soldier by two Muslim extremists in the country.
Things to not do on social media: threaten to shoot somebody if you get 100 retweets on Twitter.
Another batch of documents from the Bill Clinton presidency was released by the National Archives today. Some of the topics include discussion surrounding the 2000 election and the recount in Florida and the activities of Hillary Clinton, which will undoubtedly be heavily analyzed for anything usable/mockable.
Follow us on Facebook and Twitter, and don't forget to sign up for Reason's daily updates for more content.