Amtrak 'Residency' Offers Free Rides to Writers Who Don't Disparage It
Cheap propaganda?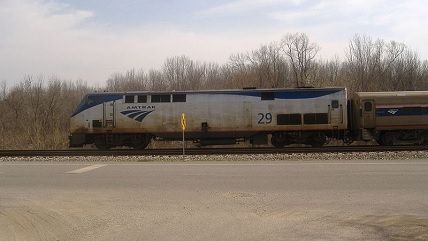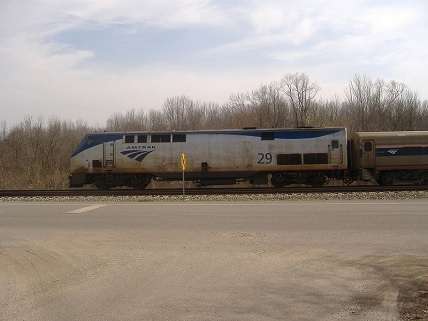 Do you write? Are you looking for a free ride? Do you like Amtrak, or can you at least avoid disparaging it? If so, it wants to hear from you:
Amtrak is excited to announce the official launch of the #AmtrakResidency program.

#AmtrakResidency was designed to allow creative professionals who are passionate about train travel and writing to work on their craft in an inspiring environment. Round-trip train travel will be provided on an Amtrak long-distance route. Each resident will be given a private sleeper car, equipped with a desk, a bed and a window to watch the American countryside roll by for inspiration. Routes will be determined based on availability.
Amtrak is one of those worst of both worlds public/private hybrids. Instead of using the power of privatization to improve services previously offered by government (what happens in successful public private partnerships), Amtrak is a "for-profit" corporation that doesn't actually turn a profit because it gets annual funding from the federal government and various state governments who have stepped in any time the feds have tried to trim funding.
How bad is it at Amtrak? Their 2013 budget and business plan (pdf) spun nearly 40 years of operating deficits as a good thing because the "history of operating deficits demonstrates consistent improvement over a long period", when viewed in 2012 U.S. dollars. In nominal U.S. dollars, operating deficits have remained relatively constant.
Amtrak has just one profitable division to speak of, the Northeast Corridor, which runs from Boston to Washington, D.C. On this route, Amtrak tickets are most expensive. They help off-set much lower prices in other parts of the U.S., where local members of Congress tend to lobby Amtrak to keep prices down even when price hikes might not bring the routes to profitability. And even in the case of the Northeast Corridor, it's only "profitable" excluding the route's capital costs, for which Amtrak insists it still needs a government subsidy, as it does for most of its "business".
So what's the wisdom of a "Residency" for a company that's never managed to even break even? Amtrak still advertises, and its support among enough Washington politicians probably ensures it will continue to be able to bleed money and get away with it. Is the "Amtrak Residency" a transparent attempt to buy some positive press from participants? Amtrak skeptics, libertarians, and other critics of the government appear to need not apply. The official terms of the program outline that applications cannot "[d]isparage sponsor, its agencies, any other person or entity affiliated with the Program or products, services or entities that are competitive with any of the foregoing." At an estimated retail value of $900 per "residency," it could be cheap but useful propaganda for a company that relies on money from politicians and not a profitable business model.
Via the Twitter feed of Doug Stanhope