A.M. Links: Malaysia Flight Vanishes Without Trace, Rand Paul Wins CPAC Straw Poll, Family Hospitalized After Eating LSD-Tainted Meat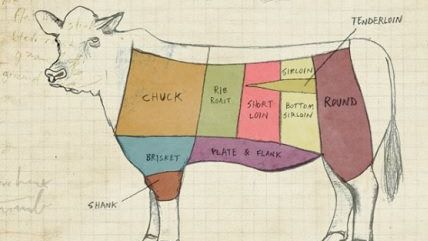 PaulaDeen.com

Malaysia Flight MH370 went missing en route to Beijing over the weekend. Two of the passengers were reportedly on stolen EU passports, and police in Malaysia say they've identified one of those passengers. No trace of the plane has been found yet.

Rand Paul won the presidential straw poll at CPAC for the second year in a row.
The army's top sexual assault prosecutor was suspended after being accused by one of his attorneys of sexually assaulting her at a sexual assault conference in Alexandria, Va.
73 students were arrested and four officers were injured while cops tried to break up pre-St. Patrick's Day's festivities at the University of Massachusetts at Amherst.
A family in Florida was hospitalized after eating meat from Wal-Mart that was apparently laced with LSD.
A magnitude 6.9 earthquake hit off the coast of California, but no tsunami is expected.
George Zimmerman signed autographs at the Orlando Gun Show, whose original venue cancelled, citing community pressure about the planned Zimmerman appearance.
Follow Reason and Reason 24/7 on Twitter, and like us on Facebook. You can also get the top stories mailed to you–sign up here