Lois Lerner Pleads Fifth Again, Obama's DOJ Pick Rejected, Gun Control Comes to Facebook: P.M. Links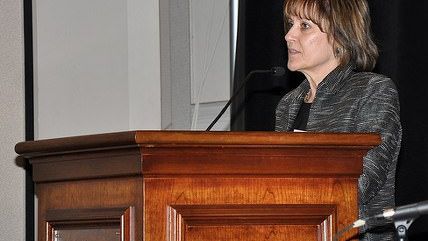 (PoliticalActivityLaw.com / Foter / CC BY-ND)
Credit: PoliticalActivityLaw.com / Foter / CC BY-ND

Former IRS official Lois Lerner once again invoked the Fifth Amendment before a House Oversight Committee hearing about the targeting of Tea Party groups and declined to answer questions.

The Senate has rejected Debo Adegbile as President Barack Obama's pick to run the Department of Justice's civil rights division. He drew opposition for his work defending Mumia Abu-Jabal. Seven Democrats voted against the pick.
Under pressure from gun control groups, Facebook will block minors from seeing posts about gun sales and will take down posts about gun sales that don't require a background check.
A United Nations special envoy was forced to abandon a mission in the Crimean region of Ukraine by apparent armed supporters of Russia.
Washington State has issued its first business license to legally sell recreational marijuana.
Major changes are afoot for SAT tests. Obscure vocabulary words are going to be deleted, as well as the mandatory essay. But calculators will no longer be permitted in some of the math sections.
Follow us on Facebook and Twitter, and don't forget to sign up for Reason's daily updates for more content.