When Anti-Drug Propaganda Undermines Itself
A pencil with a hidden message.
An anti-drug pencil with a hidden message: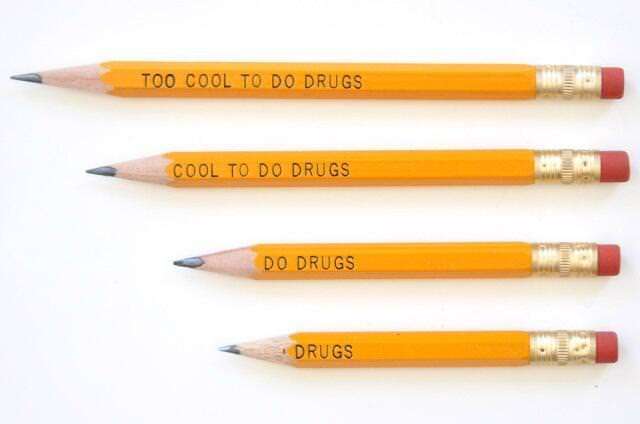 No, that isn't a Photoshop. Pencils like those really were manufactured back in 1998. Apparently, no one involved in making and distributing the product picked up on the problem until a fourth grader pointed it out. "We're actually a little embarrassed that we didn't notice that sooner," a spokesperson at the Bureau for At-Risk Youth said at the time.
Now these jokers have revived the design and are selling pencils bearing the slogan again, this time with more self-awareness. It comes in a pack of five, so if you want to mount four of them on the wall in the above arangement you can still have one left over to write with.
[Via Boing Boing.]