Winter Olympics Officially Open, Republicans Fight EPA's "Secret Science" Rules, Research Says Voice Votes Are Useless: P.M. Links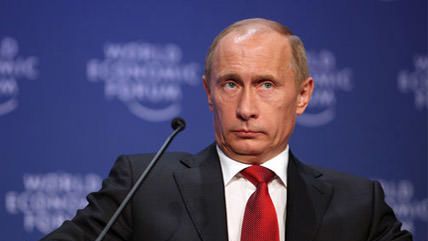 world-econ-forum-cc-by-nc-sa

Rejoice, comrades! The 2014 Sochi Winter Olymics are officially open, and an attempted airplane hijacking targeting the city has been prevented.

Republican House lawmakers are pushing legislation that would prohibit the Environmental Protection Agency from proposing new regulations based on science that is not transparent or not reproducible.
Research shows that, except under unrealistic controlled circumstances, voice votes are useless.
The U.S. Postal Service saw its losses shrink significantly in the last quarter of 2013 to a measly $354 million compared $1 billion during the same span the previous year.
Montana Lt. Gov. John Walsh (D) will fill the seat of U.S. Sen. Max Baucus (D), who is resigning to become the next ambassador to China.
Georgia lawmakers introduced a measure that could effectively shutdown rideshares like Uber and Lyft, insulating the taxicab and limousine industries from competition.
Follow Reason and Reason 24/7 on Twitter, and like us on Facebook. You can also get the top stories mailed to you—sign up here.