Obama Wants Long-Term Unemployed Hired, Hillary Clinton, Rand Paul Leads Early NH 2016 Polling, Lawmakers Worried About High Propane Prices in Cold Weather: P.M. Links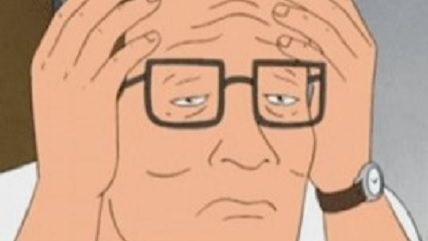 "King of the Hill"/FOX

President Obama said he wants private companies and the federal government to do more for the long-term unemployed. The chair of his Council of Economic Advisors, meanwhile, insisted the anxiety of wealthy Americans over the president's economic policies were mere "hyperventilation."

A report from the State Department found the environmental impact of the XL Keystone pipeline would be minimal, but did not set a deadline for the White House to approve it.
Vice Admiral Michael Rogers will be appointed the NSA's new chief, while Richard Ledgett, who previously floated the idea of an amnesty for Edward Snowden, will become the agency's top civilian official.
Hillary Clinton leads Democrat primary voters in an early poll in New Hampshire, getting 75 percent to Joe Biden's 10 percent. With 16 percent of Republican primary voters, Rand Paul has a slim lead in a crowded field. The state's Republican senator, Kelly Ayotte, came in second at 13 percent.
Lawmakers in Washingtoon, Republican and Democrat, are pushing the feds to look into why propane prices are getting so high as the country gets so cold.
Bomb squads were sent out to several hotels near the site of this weekend's Super Bowl in New Jersey after envelopes containing an unknown white powder were found. Preliminary tests indicated the substance, also sent to Rudy Giuliani's office in New York City, was corn starch.
Jesse Eisenberg was cast in the role of Lex Luthor in the upcoming Superman/Batman film.
Follow Reason and Reason 24/7 on Twitter, and like us on Facebook. You can also get the top stories mailed to you—sign up here.