Snowden Nominated for Nobel Prize, Atlanta Becomes Frozen Hell, House Passes $1 Trillion Farm Bill: P.M. Links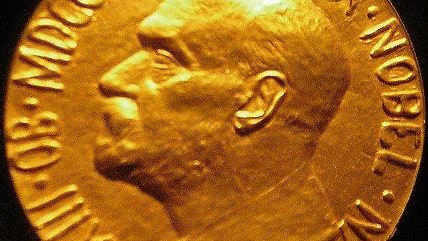 Credit: Anubis3

Two Norwegian politicians have nominated Edward Snowden for the 2014 Nobel Peace Prize. They should ask to transfer over the one they gave to President Barack Obama.

The cold weather has turned Atlanta into an apocalyptic landscape about which several comparisons to The Walking Dead have been made.
The Supreme Court ordered a temporary stay of the execution of a Missouri man. Opponents are pointing to the state's lack of transparency about the drugs they're using to execute prisoners as a problem.
The House has passed the $1 trillion farm bill. It cuts food stamps slightly and one farm subsidy but expands the crop insurance program.
Egypt will be putting 20 Al Jazeera journalists, including four foreign reporters, on trial for aiding members of the now-banned Muslim Brotherhood as Al Jazeera correspondents.
A White House petition demanding the deportation of Justin Bieber has reached the threshold of 100,000 to garner a response. I was going to suggest that 100,000 folks should prepare for disappointment, but given the Obama administration's reputation for deporting people, they may get what they want.
Get Reason.com and Reason 24/7 content widgets for your websites.
Follow us on Facebook and Twitter, and don't forget to sign up for Reason's daily updates for more content.