Spending Bill Costs $3 Million Per Word, Supreme Court to Decide on Warrantless Cellphone Searches, Researchers Say Sixth Sense Could Be a Vision Thing: P.M. Links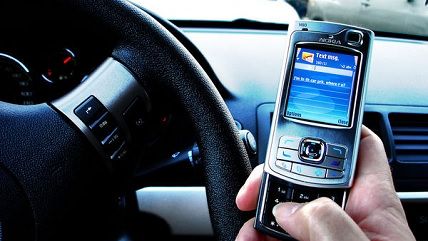 Tim Cayne/Foter.com

Robert Gates says he agrees with President Obama that new sanctions on Iran would threaten ongoing diplomatic efforts. Iran, meanwhile, said UN inspectors would be visiting uranium mines in the country later this month, the first such trip since 2005.

The price of the omnibus spending bill passed by Congress this week comes to $3 million per word.
The Supreme Court has decided to hear a case about whether cell phone searches require warrants.
Yale University blocked access to a student-run website evaluating its courses after failing to compel the students to take it down. It dealt with a previous course evaluation website by buying it.
Dozens more people have been arrested across Nigeria due to perceived homosexuality after an anti-gay law passed in the country, according to activists, who say prior to its passage anti-gay prosecutions were limited to the Muslim north.
Somalia's Ministry of Commerce said it would not be responsible for the safety of tourists who did not register with it.
A Japanese soldier who fought in World War 2 and remained in a jungle in the Philippines until 1974 died at the age of 91.
Researchers suggest the feeling of a "sixth sense" could be the result of the inability to articulate subtle changes our vision systems pick up on.
Follow Reason and Reason 24/7 on Twitter, and like us on Facebook. You can also get the top stories mailed to you—sign up here.