Feds Investigating Chris Christie for Spending Federal Post-Sandy Marketing Aid on Tourism Ad That Featured Him and His Family
Feds gave NJ a waiver to spend $25 million in aid on a tourism ad campaign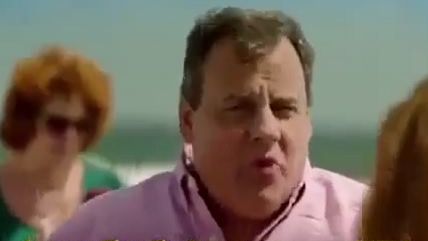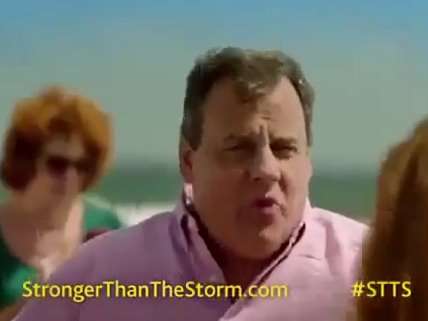 Federal auditors are reportedly investigating the state government of New Jersey's use of $25 million in post-Sandy federal aid meant for marketing on ads that featured Governor Chris Christie and his family. In a press release last summer highlighted by CNN, local congressman Frank Pallone complained that he "fought hard for passage of the Sandy aid package in Congress by assuring our colleagues that this funding was critical to our recovery," calling on the inspector general at the Department of Housing to investigate how the contract was awarded for the tourism ads. The winning contract, Pallone argued, was $2 million more expensive than an alternative that didn't include the Christie family in the planned commercial. Like Christie's lane closures at the GWB scandal, this one isn't just about him either.
Were Christie able to produce an actual traffic study, in the absence of records of incriminating communications, there would be nothing wrong with the state of New Jersey causing a multi-lane closure and massive traffic delay on the busiest bridge in the world. Here, the scandal isn't just that Christie may have favored a contractor who wanted to put the spotlight on him in ads about the Jersey shore, or even that elected officials put themselves in ads on the taxpayer's dime all the time, but that federal money sent to New Jersey and other states under the pretense of being critical to recovery and something the states could not (or didn't want to?) fund themselves is OK to spend on ads urging people in New Jersey itself and nearby states to go visit the shore. Pallone's letter to the HUD IG mentions that the Department issued an actual waiver to the state of New Jersey. The waiver allowed the state government to spend $25 million in absolutely necessary disaster aid, that supporters claimed only cold-hearted ne'er-do-wells could dare to oppose or even ask how it would be paid for, on tourism marketing.
Rand Paul, among a few others in Congress, questioned the blank-check-like request for federal money that came after Hurricane Sandy and Buzzfeed notes in a compilation of Rand Paul videos that that skepticism extended to the $25 million spent on Christie ads during an election season (New Jersey voted for governor in 2013, the year after Sandy).
Paul and Christie don't have much in common, but are both expected to make runs for the Republican presidential nomination in 2016.