Healthcare.gov Incorrectly Signs People Up for Medicaid, Snowden Addresses the European Parliament, Bob Filner Sentenced to Home Confinement: P.M. Links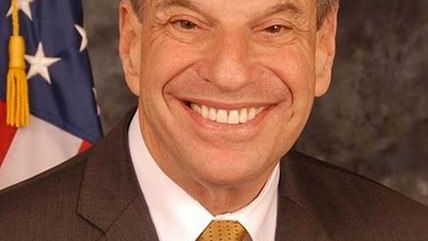 San Diego

Another glitch in Healthcare.gov: It's routing applicants to Medicaid, even when they're not qualified for that program, and threatening to leave them without any coverage at all.

Edward Snowden will give evidence about spying to the European Parliament, despite much huffing and puffing by British Conservatives.
Former San Diego Mayor and serial-groper Bob Filner was sentenced to 90 days of home confinement—including his entire apartment complex—and $1,500 in fines for charges including felony false imprisonment and misdemeanor battery. Stay away from the pool, folks.
Iran's foreign minister says the long-awaited nuclear deal hammered out in Geneva is off the table if the U.S. imposes new sanctions.
An FBI probe into jail misconduct led to the arrest of at least three Los Angeles County sheriff's officials so far, with more busts expected.
Bitcoin—it's not just for cyberanarchists, any more. The virtual currency is gaining an increasingly mainstream following. Not that there's anything wrong with cyberanarchists.
Catch Reason's own Matt Welch on The Independents, a new roundtable discussion TV program emphasizing economic and civil liberties. It's hosted by Reason.tv's Lisa Kennedy Montgomery (Kennedy), also features Kmele Foster, and debuts tonight on FOX Business Network at 9pm ET.
Get Reason.com and Reason 24/7 content widgets for your websites.
Follow Reason and Reason 24/7 on Twitter, and like us on Facebook. You can also get the top stories mailed to you—sign up here. Have a news tip? Send it to us!