Kennedy, Matt Welch, Kmele Foster to Launch New Nightly Fox Business Show Called The Independents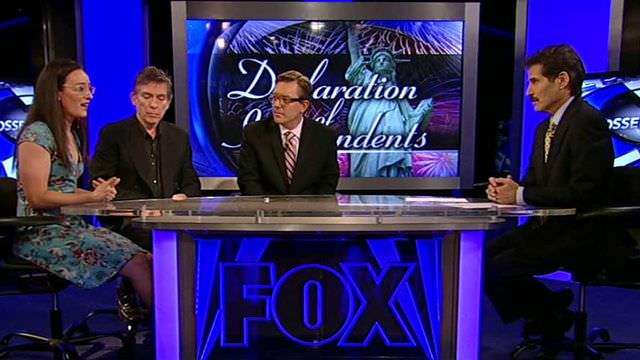 As scooped over at Reason 24/7, Fox Business Network has announced a brand spanking new television show featuring some familiar faces! From the press release:
FOX Business Network (FBN) will debut The Independents, a new primetime program hosted by Lisa Kennedy Montgomery (Kennedy), on Monday, December 9th announced Kevin Magee, Executive Vice President of the network.

The program, which will appear Monday through Wednesday and Friday nights at 9PM/ET, will feature a roundtable discussion on the news of the day with a special emphasis on the protection of economic and civil liberties. Each evening, Kennedy will be joined by her co-hosts, Reason magazine's Matt Welch and America's Future Foundation's Kmele Foster, as well as a rotating panel of experts. FBN's Stossel, hosted by John Stossel, will continue to appear at 9PM/ET on Thursdays.

Kennedy joined FBN as a contributor and special correspondent to Stossel in 2012. She is the author of two books; The Kennedy Chronicles: The Golden Age of MTV Through Rose-Colored Glasses and Hey Ladies! Tales and Tips for Curious Girls. She is also the host of Music in the Morning w/ Kennedy on 98.7FM Los Angeles Alternative radio and serves as a contributor to Reason.com.

A graduate of University of California, Los Angeles (UCLA), Kennedy holds a bachelor's degree in Philosophy. She got her start in television as an MTV video jockey (VJ) in 1992.
See the Reason.com archives for material from Kennedy, Kmele Foster, and moi. The three of us will be on Stossel tomorrow night at 9 PM ET (get used to that time slot!) talking about the show and other issues.