A.M. Links: Terry McAuliffe, Chris Christie, Bill de Blasio Win Elections, Kathleen Sebelius Returns to Capitol Hill, At Least One Dead in China Bomb Blasts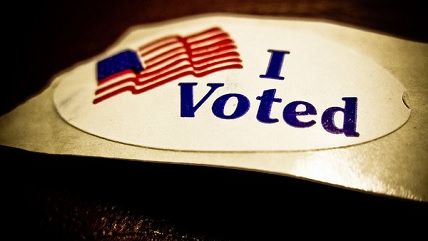 MSNBC

Democrat Terry McAuliffe was elected governor in a tight race in Virginia, challenging the notion the place is a blue state yet, while in traditionally Democrat New Jersey Republican Chris Christie easily won re-election, and Bill de Blasio becomes the first Democrat to be elected mayor of deep blue New York City since David Dinkins in 1989. Will he last as long? In other cities, Marty Walsh won the mayor's race in Boston, and former prosecutor Mike Duggan won the mayor's race in Detroit.

Kathleen Sebelius will be back on Capitol Hill to testify more about how she's accountable for Obamacare's problems and how they'll be fixed anyway.
Ladar Levison, who ran the e-mail service used by NSA leaker Edward Snowden before being forced by government actions to shut down, plans to launch a surveillance-proof and easy –to-use se-mail service next year.
At least one person was killed by a series of bomb blasts outside the Chinese Communist Party's headquarters in the provincial capital of Taiyuan.
France is not planning on delaying its withdrawal from Mali any further in the face of a resurgence of violence that included the killing of two French journalist.
Diplomats from Iran, Israel, other Middle Eastern countries and even the US reportedly met in secret last month to talk about the possibility of organizing a conference on the banning of nuclear weapons in the region.
Follow Reason and Reason 24/7 on Twitter, and like us on Facebook. You can also get the top stories mailed to you—sign up here.
Have a news tip? Send it to us!