Google Unhappy with NSA, Airlines to Become Gadget-Friendlier, NYC Nannies Harder on Tobacco: P.M. Links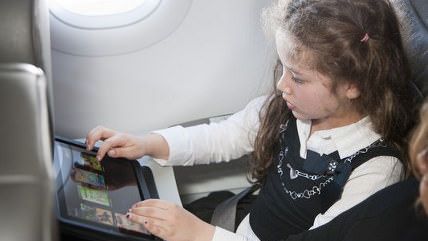 (Jetstar Airways / Foter.com / CC BY-NC-SA)
Credit: Jetstar Airways / Foter.com / CC BY-NC-SA

Google is very upset at the report that the National Security Agency has been tapping into data links from data centers in foreign countries.

Pretty much everybody has finally agreed that the rules against using tech devices on take-off and landing on planes are a bunch of bunk, and they will finally be removed. Eventually. Internet connections and calls will still be verboten.
The White House is sending aides to work with Senate Democrats to try to fix the whole Obamacare mess.
Mayor Cory Booker of New Jersey is now Sen. Cory Booker (D-N.J.).
A California judge has rejected a city's attempt to shut down a sriracha factory because of the smell.
New Yorkers will soon have to wait until 21 to legally buy tobacco products. To buy them illegally, well, I know this guy … .
Have a news tip for us? Send it to: 24_7@reason.com.
Get Reason.com and Reason 24/7 content widgets for your websites.
Follow us on Facebook and Twitter, and don't forget to sign up for Reason's daily updates for more content.