Michigan Medical Marijuana Raids Involve 160 Cops from 16 Law Enforcement Agencies at 28 Locations, 27 People Indicted, Charges Dropped "Temporarily" a Few Days Later
Raids obviously involved asset seizures too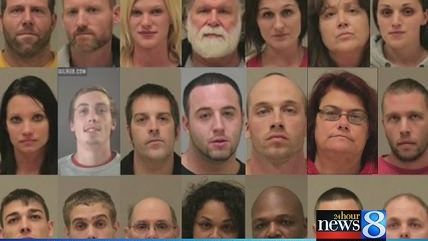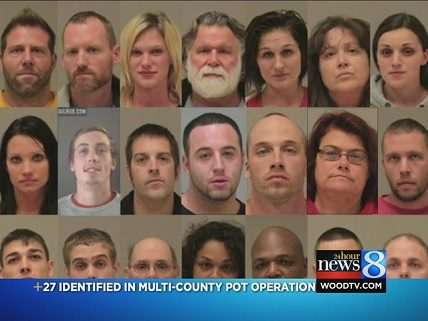 Medical marijuana is legal in Michigan. Nevertheless, earlier this month the DEA, working with 15 other local, state, and federal law enforcement agencies raided 28 locations in Western Michigan as part of "Operation High Mileage," an investigation into a group called the "Medical Marijuana Team." Federal authorities alleged in their indictment that the Medical Marijuana Team used medical marijuana as a front for selling thousands of dollars' worth of the drug. The local county undersheriff says authorities seized 500 marijuana plants, as well as assets the police claim were proceeds from drug sales. An eyewitness account at one location suggests authorities may have seized a boat.
In the criminal complaint, unsealed the day after the raids, on October 17th, a DEA task officer for the case wrote:
"The (organization) uses the framework of the (medical marijuana law) to suggest that they are following Michigan law in manufacturing and distributing marijuana, but my investigation, which includes several weeks of wiretaps on cellphones used by principal members of the organization, finds no support for the claim that they are trying to provide marijuana to sick people; it shows that they are out to make money,"
But the very next Monday, prosecutors asked for charges against the 27 people arrested in the raids to be dropped while police, who said they had enough evidence to conduct the massive raid and make arrests and seize assets claimed to be drug proceeds, take more time to compile evidence for a grand jury. No word on when that might be yet.