Those Deadly, Dangerous Postage Stamps Still Live
Series of frolicking kids not yet destroyed. Won't somebody think of the children?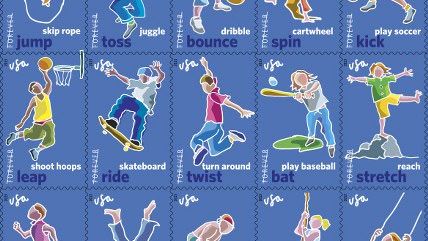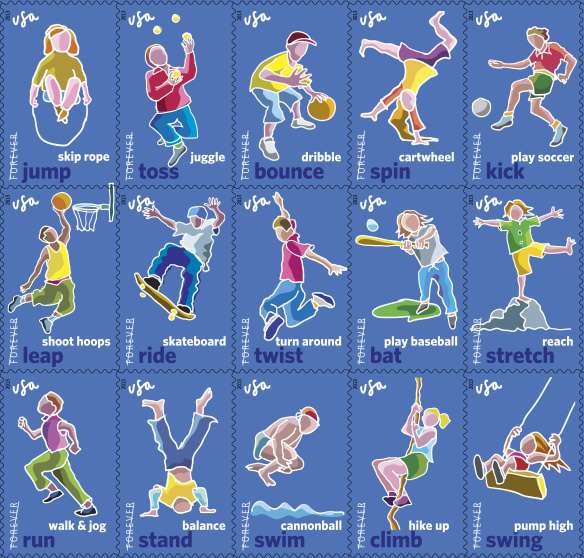 Earlier in the month, we were all outraged to discover the United States Postal Service was playing with the lives of children with a series of stamps showing kids engaging in terrifying, reckless activities like doing headstands without wearing helmets and skateboarding without kneepads.
Untold lives were saved when members of the President's Council on Fitness, Sports and Nutrition intervened and objected to some of the images presented on the "Just Move" stamp series. Initial reporting by Linn's Stamp News said the whole stamp run was going to be destroyed.
But that is not the case, at least not yet. The stamps were not scheduled to actually be released until next spring, and now it's been put on hold until they decide what to do. I talked briefly with Roy Betts, a spokesman for the USPS. He corrected the record that the stamps have not been destroyed, but production of them is on hold until a decision is made, sometime in 2014.
So for now, it is safe to expose your children to postage stamps to, you know, explain to them how we used to use them to send letters to our dinosaur pen-pals back in the olden days.