Czech Artist Gives Commies the Finger
David Cerny, my favorite artist in the world, is predictably none too happy that the Communist Party in his native Czech Republic looks set to win at least some government power in upcoming elections. So he did this: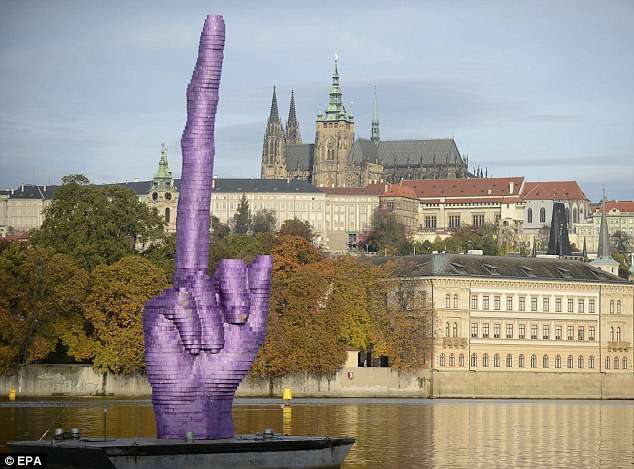 Previous Cerny hits including punking the E.U., putting dinosaur legs on a Trabant, painting a Soviet tank memorial pink, affixing giant crawling black babies to a television tower, letting visitors crawl up the giant ass of a sculpted Vaclav Klaus, and so on. You can see a good sampler here, or at his website.