A.M. Links: NSA Pushing For CISPA, FBI Pushing Against Sequester, Nancy Pelosi Doesn't Want to Go Anywhere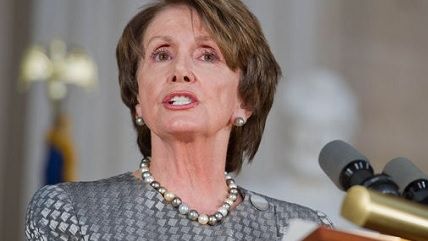 NASA

The NSA chief is lobbying for the Congress to reintroduce CISPA, a bill that would allow internet companies to share more data with the government.

The director of the FBI has been lobbying to reverse the sequester, saying it is affecting his agency's ability to do its job.
The unemployment rate inched down to 7.2 percent, with 148,000 new jobs created, less than expected.
Nancy Pelosi would like to remain the House Democratic leader until further notice.
San Francisco's public transit workers reached a tentative deal on a contract, ending a four day strike.
Google is working on technology services to bypass censorship, unveiling uProxy yesterday.
Amnesty International says US drone strikes in Pakistan could constitute war crimes.
Follow Reason and Reason 24/7 on Twitter, and like us on Facebook. You can also get the top stories mailed to you—sign up here.
Have a news tip? Send it to us!