A.M. Links: Government Shutdown Ends, Cory Booker Wins New Jersey Senate Seat, Nirvana a Nominee For Rock and Roll Hall of Fame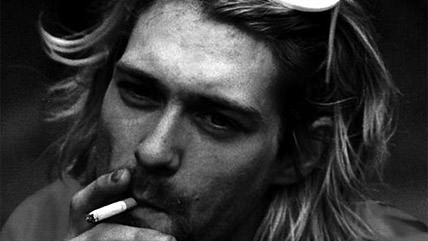 (quicheisinsane-foter-cc-by-nc-nd)
Credit: quicheisinsane-Foter-CC-BY-NC-ND

The government shutdown is over. By an overwhelming margin, the Senate passed a bill to fund the government and raise the debt ceiling. The bill was later passed by the House and signed by President Obama. For the role he played, Sen. Mitch McConnell (R-Ky.) is taking flak from Tea Party members and his potential primary opponent. The bill was sprinkled with pork barrel spending, including $175,000 for the widow of the late Sen. Frank Lautenberg. During the House's vote, a stenographer had a rambling outburst about Freemasons.

Newark Mayor Cory Booker has won a special election to represent New Jersey in the U.S. Senate.
Motivated by the possibility of a pay raise or, alternatively, getting fired, public school teachers in Washington, D.C. are improving under a complex evaluation system.
In a first of a kind study, The Global Slavery Index 2013 has determined that there are slaves in 162 countries, including the United States, Canada, and Western European nations.
A bombing in north-west Pakistan during the Muslim festival of Eid al-Adha killed a provincial lawmaker and seven others.
Nirvana has been nominated to enter the Rock and Roll Hall of Fame. Other first-time nominees this year include Linda Ronstadt, Peter Gabriel, Hall & Oates, and Yes.
Follow Reason and Reason 24/7 on Twitter, and like us on Facebook. You can also get the top stories mailed to you—sign up here.
Have a news tip? Send it to us!