Senate Passes Short-Term Government Funding Bill 81-18
Now going to the House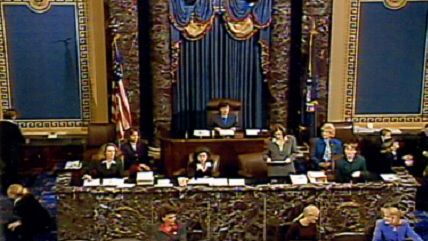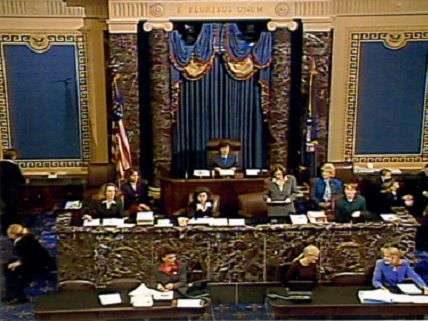 As expected, the Senate voted in favor of a deal hashed out by Harry Reid and Mitch McConnell, the Senate's majority and minority leaders, by a vote of 81 to 18. All the no votes were Republicans; including Mike Lee and Ted Cruz, who previously said they would nevertheless not try to delay the vote. Cruz led the ultimately failed effort to link government funding to the defunding of Obamacare. No Democrats voted against the measure. Democrat Chuck Schumer thanked McConnell in remarks on the Senate floor before the vote.
The measure now moves to the House, where it is also expected to pass. Acknowledging defeat, John Boehner and other House Republican leaders urged their fellow caucus members to vote yes.
The Club for Growth and the Heritage Foundation recommended a no vote on the bill, pointing out it contained no actual spending reforms.
The bill funds the government through January 15 and raises the debt ceiling to cover spending projected through February 7. It also creates a super committee of sorts to negotiate on a budget for the remainder of the year. That committee is supposed to report back in December.
You can read a final draft of the bill here (pdf).
Follow the latest news on the shutdown deal at Reason 24/7.
Update: Here is the roll call for the vote.