Obamacare Navigator Confuses Floridians About New Law's Nonexistent Credit-Check Requirements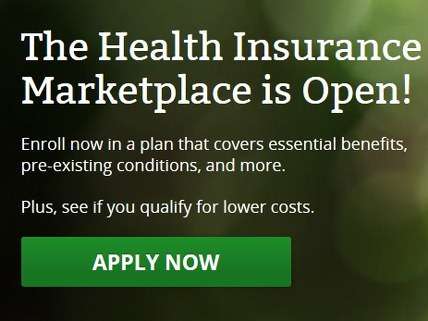 Obamacare being a new, confusing and really poorly implemented system that has Americans baffled and frustrated, the administration set aside millions of dollars to hire highly trained "navigators" to lead Americans through the bureaucratic thickets. Those navigators are hard at work, and in fine federal style, they're making a cock-up of the whole affair. In Florida, Anne Packham, the chief navigator, publicly insisted that applicants for coverage through through the exchange would be subject to a credit check before contradictory information from D.C, caused her to backtrack, again in public.
From ClickOrlando:
ORLANDO, Fla. -A day after saying that anyone signing up for the Affordable Care Act had to provide their credit score, the lead Navigator admitted that she had been providing factually incorrect information to the public.

Anne Packham, one of the people assigned by the state to help people navigate the government's website, asserted in an interview on Tuesday – and then later during follow up questions—that the credit check was put in place so providers can make an educated decision about who to insure.

"That's so that health insurance providers can make an educated decision about who to insure based on if someone is defaulting on all of their bills they may not want to have them as part of their health plan," she said during Tuesday's on-camera interview.

A representative for the U.S. Department of Health and Human Services said Wednesday credit scores have nothing to do with insurance rates under the Affordable Care Act.
The Department of Health and Human Services, by the way, seems so besieged by Obamacare confusion that it has laid off the "we can't afford the electricity for our Web servers and our press officers are starving in an alley" jive that prevails throughout the rest of the federal government. It's still posting press releases and pleading that it can only contradict its people in the field one at a time.

So take a number and wait your turn.
As it turns out, applicants are run through credit agencies, but allegedly to confirm their identities, not their creditworthiness.