Italy Increases Sea and Air Patrols After Recent Deaths of Migrants in the Mediterranean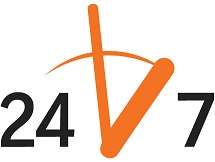 Italian authorities are to step up sea and air patrols in the Mediterranean after the recent sinking of African migrant boats near the island of Lampedusa.
Hundreds of migrants have died in the last few weeks making their journey to Europe.
From the BBC:
Italy is stepping up sea and air patrols following the deaths of hundreds of migrants sailing in overcrowded boats from North Africa.

Prime Minister Enrico Letta said an "air and naval package" would start on Monday south of Sicily.

On Friday at least 33 people died when their boat capsized between Malta and the Italian island of Lampedusa.

A week earlier, more than 350 migrants died in another shipwreck off Lampedusa.
Follow this story and more at Reason 24/7.
Spice up your blog or Website with Reason 24/7 news and Reason articles. You can get the widgets here. If you have a story that would be of interest to Reason's readers please let us know by emailing the 24/7 crew at 24_7@reason.com, or tweet us stories at @reason247.