A.M. Links: Republicans Realize Shutdown Distracting From Obamacare Failure, Federal Judges Whine About Sequester, Shutdown, US May Withdraw All Troops From Afghanistan in 2014 After All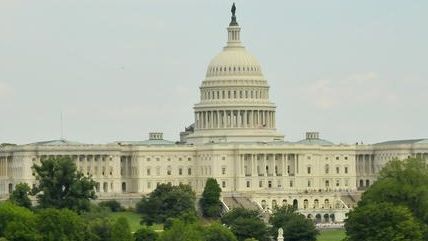 US Air Force

Congressional Republicans are increasingly coming to realize that the partial government shutdown is providing a distraction from Obamacare's launch failures.

Federal judges, who have apparently been complaining that the sequester, a cut in the rate of spending growth, has made operating the judiciary difficult, are now complaining about the partial government shutdown. "It is time to tell Congress to go to hell," one federal judge blogged. He can probably go to hell too.
Wall Street, meanwhile, may be worried about there not being a deal on the debt ceiling; futures were down overnight Friday. The Senate rejected a Democrat proposal to raise the debt limit on Saturday.
The US may withdraw all troops from Afghanistan next year after all; President Obama previously set an October 31 deadline for the US to come to an agreement with Afghanistan over the status of forces, something that doesn't look like it's going to happen.
A third NYPD officer, a member of the Internal Affairs unit, admitted to being part of the motorcycle gang that was involved in a road range incident with an SUV driver in Manhattan.
The Nobel Prize for Economics was awarded to three Americans for their work on asset price analysis.
An appeals court in Malaysia overturned a lower court's ruling that had permitted non –Muslims to use the word "allah," claiming that doing so would create public disorder.
Follow Reason and Reason 24/7 on Twitter, and like us on Facebook. You can also get the top stories mailed to you—sign up here. Have a news tip? Send it to us!