Government Shutdown Standoff Maybe Thawing, France Continues Fracking Ban, Snowden Had a History: P.M. Links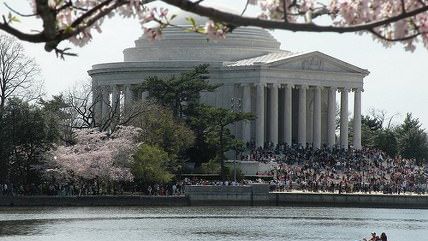 Credit: gkrew / Foter / CC BY

There will be more talking and stuff about the debt limit and government shutdown. Is our long, national nightmare of figuring out how to survive on our own almost over?

In a piece heavily reliant on anonymous sources, the New York Times says CIA officials warned about Edward Snowden's behavior and possible efforts to access files he shouldn't have access to in 2009 in a report in his personnel file.
France has some of the largest shale deposits in Europe, but will nevertheless keep a fracking ban.
Pakistani teen Taliban-assassination-attempt survivor Malala Yousafzai says she wants to be prime minister someday, despite what happened to Benazir Bhutto.
Research shows elephants understand human body language, and this helps them develop bonds with us. Unfortunately, this information is not helpful to a zookeeper in Missouri, who was killed when an elephant became aggressive.
An ally of Ex-Detroit Mayor Kwame Kilpatrick was sentenced to 21 years in prison for his role in the mayor's corruption and kickback schemes. Kilpatrick was sentenced to 28 years yesterday.
Have a news tip for us? Send it to: 24_7@reason.com.
Get Reason.com and Reason 24/7 content widgets for your websites.
Follow us on Facebook and Twitter, and don't forget to sign up for Reason's daily updates for more content.