New Yorkers: See Jesse Walker and John Tierney Discuss The United States of Paranoia on October 8
Admission is free but RSVPs are a must.
On October 8 at 6:30 p.m., John Tierney of The New York Times will interview me onstage at the Museum of Sex in New York City. The topic will be my book The United States of Paranoia. Or as it says on the invitation: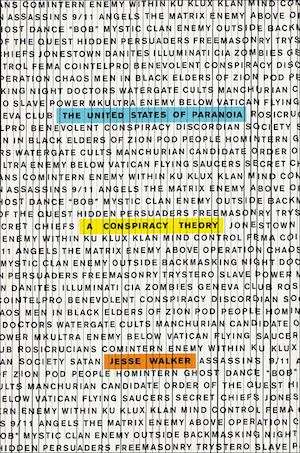 Conspiracy theories have been a potent force across the political spectrum, at the center as well as the extremes, from the colonial era to the present. Jesse Walker will be interviewed by John Tierney about his new book, The United States of Paranoia.

Walker explores this rich history, arguing that conspiracy stories should be read not just as claims to be either believed or debunked but also as folklore. When a tale takes hold, it reveals something true about the anxieties and experiences of those who believe and repeat it, even if the story says nothing true about the objects of the theory itself.

Jesse Walker is books editor of Reason and the author of one other book, Rebels on the Air: An Alternative History of Radio in America.
The Museum of Sex is located at 233 5th Avenue, New York, N.Y. 10016. Admission is free but RSVPs are a must; if you'd like to come, you should let us know here.