Former HHS Obamacare Official on Exchange Launch: "You may see a redefinition of what 'start' means."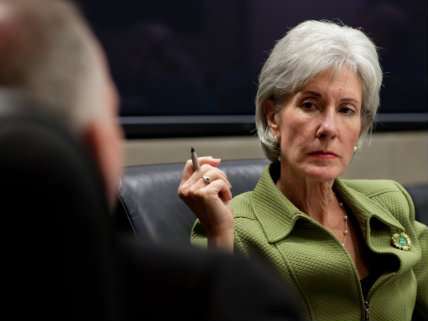 Following The Wall Street Journal's report that the 36 health insurance exchanges being managed by the federal government lack key functionality—the ability to correctly calculate prices for subsidized insurance—The Washington Post's Sarah Kliff talked to a couple individuals who have helped work on the technology that powers Obamacare's exchanges. Both strongly suggested that when the exchanges go live next month, it may be without functionality. Here's the relevant bit:
The marketplaces are incredibly complex technological systems, ones that have to take in data from numerous state and federal sources and crunch them all together to figure out who qualifies for what health-care programs.

That complexity has proven to be a challenge for building the data hub. So Walsh expects that in some places, it might be possible to download an application and explore rates, but difficult to complete the purchase of a health-care plan.

"If this wasn't such a date-driven project, I think a lot of people would be having discussions about slipping the date," [Xerox health eligibility system director and exchange consultant Kevin] Walsh says. "Instead, you slip out some of the functionality because the go live is so important."

Oct. 1 is increasingly being seen by states and outside analysts as a "soft launch," where they will work out the types of kinks in the system that the Wall Street Journal reported on this morning. Because coverage of the new plans doesn't start until Jan. 1, officials believe they have a three-month period to fix bugs and sort out problems without having a significant impact on Americans' access to coverage.

"Nobody is going to say we're not starting on October 1," says Joel Ario, who previously oversaw health exchanges at HHS, "but in some situations, you may see a redefinition of what 'start' means."
It sounds, in other words, like at least some of the exchanges will be rolled out in what is effectively a demonstration and testing mode. Some functionality will be removed. And the October 1 start date won't be treated or thought of as a real start date.
And remember, this comes after the federal government has already delayed key functionality in the law's small business exchange and the employer mandate and verification requirements.