A.M. Links: President Obama Makes Weak Case For Action in Syria, FBI Lawyer Who Oversaw NSA Surveillance Abuses Confirmed to Judgeship, Indiana County Judge Rules Right to Work Law Unconstitutional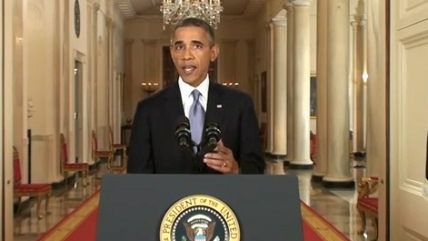 White House

President Obama made the case to the public last night for military action in Syria, though he offered few specifics or new details, outside of his call for Congress to postpone a vote on Syria in light of recent diplomatic developments. Americans don't appear swayed by the speech.

Responding to reports the National Security Agency has a backdoor to their cryptographic methods, the National Institute of Standards and Technology insisted it "would not deliberately weaken" its cryptographic standard. The NSA has also been breaking the government's own surveillance rules, according to secret legal documents released by the Obama Administration, going so far as to falsifying certification of non-existent compliance. The Senate overwhelmingly approved the nomination to the Southern District Court of New York of an FBI lawyer who spent the better part of a decade overseeing the NSA's surveillance abuses.
New York City's public advocate, Bill de Blasio, won the Democratic primary for New York City mayor, though it's unclear whether he surpassed the 40 percent needed to avoid a run-off. The Republican nomination, meanwhile, was won by Joe Lhota, a former head of the MTA, with 52 percent of the vote.
Two Democrat state senators who helped push through gun restrictions in Colorado were the first lawmakers in the state's history to be successfully recalled.
Sheriffs across upstate New York say they won't enforce the state's new gun restrictions because the laws are unconstitutional.
A county judge ruled Indiana's right to work law unconstitutional. The state's attorney general intends to appeal the decision directly to the state Supreme Court.
The Bank of England is considering introducing plastic currency in 2016.
Follow Reason and Reason 24/7 on Twitter, and like us on Facebook. You can also get the top stories mailed to you—sign up here. Have a news tip? Send it to us!