New York Sheriffs Tell Cuomo To Stuff His Gun Control Laws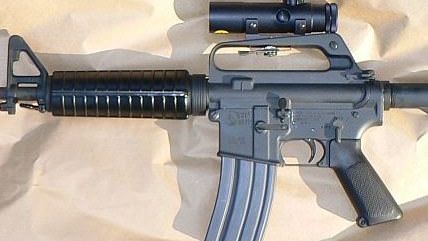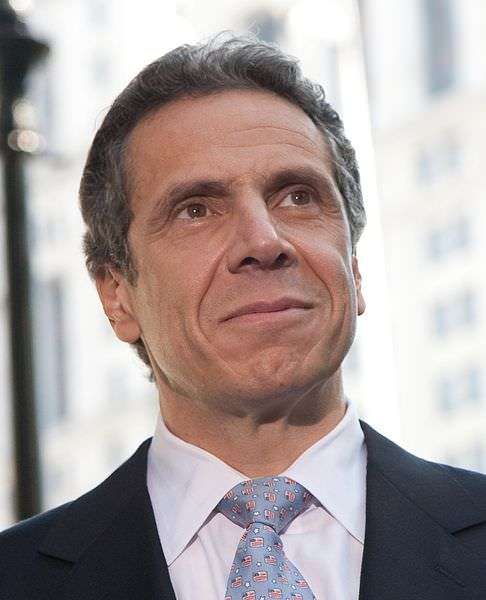 People tend to forget that the state of New York is really at least two distinct entities: the city and its surrounding bedroom communities on the one hand, and the rest of the state on the other. Earlier this year, Governor Andrew Cuomo (smirking at right) and the urban contingent rammed through new gun restrictions that were so well-crafted that lawmakers had to quickly revisit the legislation to exempt law-enforcement officers and to revise the law's requirement for (almost non-existent) seven-round magazines to accommodate ten-round magazines into which state residents are only allowed to load seven cartridges. (Watching New York government in action is less like seeing sausage being made and more like observing chimpanzees mold mud pies.) Now the rest of the state is having its say. Upstate sheriffs, under pressure from enraged constituents, say the state's gun controls are unconstitutional, and they won't enforce the damned law.
Mark Boshnack of the Oneonta Daily Star writes:
The New York State Sheriffs Association and five individual sheriffs have joined a court effort to block enforcement of new bullet limits for magazines and firearms restrictions.

Schoharie County Sheriff Tony Desmond said he has no intention of enforcing the law, and that his office won't do anything that would cause law-abiding citizens to turn in their weapons or arrest them for possessing firearms.

"I'm not going back on my personal conviction," he said. Residents have told him this is what they want, he said, and "I've stood up for them, and I will continue to do so."
Sheriff Desmond's comment came after Gov. Cuomo called a vow to ignore the law by a candidate for sheriff in Saratoga County "a dangerous and frightening precedent."
Erie County Sheriff Tim Howard also refuses to enforce the law—a position taken by a half-dozen of the upstate elected officials. The New York State Sheriffs' Association joined a lawsuit to overturn the gun restrictions, saying "The laws appear willfully blind to legitimate safety interests, and instead are tailored to impact, and negatively impact, law-abiding firearm owners."
Even some officials who say they will enforce the law admit they won't put much effort into it, because that wouldn't be too healthy in areas where large numbers of constituents openly vow defiance. For North Country Public Radio, Brian Mann reported:
Right from the start, many gun owners said they wouldn't comply with the law, which they say violates the 2nd amendment and turns them unfairly into criminals. That puts sheriffs like Dave Favro in rural Clinton County in a tight spot.

"I don't want to see a citizen revolt, because that's going to create more violence in one sense. However, I can understand…this is an infringement and where does it stop?" Favro asked.

So Favro hates this law. He says many of his best friends – and the people who vote him into office – absolutely love their guns and won't ever comply with the SAFE Act's restrictions.
What's interesting is that Governor Cuomo anticipated this defiance after the law passed and promised to oust any sheriffs who opposed him on the issue. That the Sheriffs' Association joined the lawsuit after that heated meeting shows the effectiveness of Cuomo's threats.
At the start of the Civil War, Mayor Fernando Wood threatened to take New York City out of both the state and the union and create an independent city-state. With the population of the metropolis politically at odds with much of the rest of the state, rural New Yorkers might wish Wood had followed through and saved them the trouble of their own rebellion.
By the way, watch today's recall votes in Colorado for a similar intrastate battle over self-defense rights.