A.M. Links: Syria Vote Delayed by Senate, NSA Reportedly Spied on Brazil, Republican Proposes Bill to Stop Potential Obamacare Favoritism for Unions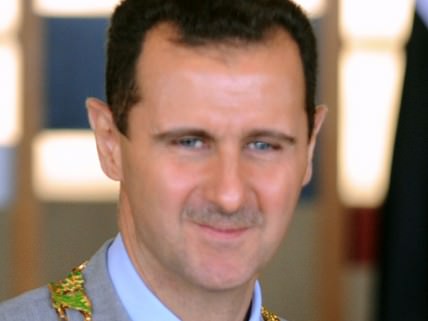 Russia made an unexpected proposal that Syria transfer control of its chemical weapons to prevent an attack by the United States. The proposal has support from China and Iran, and France will draft a U.N. Security Council resolution for it. Yet, uncertainty persists about who used chemical weapons on whom, as Human Rights Watch announced today that evidence "strongly suggests" Assad's regime is responsible. In the US, meanwhile, Senate Majority Leader Harry Reid insisted he had enough votes for cloture on a resolution to attack Syria, but decided to delay the vote anyway. Voting was initially scheduled for tomorrow.
Sen. John Thune (R-S.D.) proposed a bill to prevent the Obama administration from granting tax subsidies to union health plans under Obamacare, as their health plans are currently ineligible for the new subsidies.
The Obama administration allegedly used the NSA to spy on Brazil's state-run Petrobras oil producer, undoubtedly to keep Americans safe from terrorism.
New Yorkers vote in their respective parties' mayoral primaries in New York City today. Winning candidates need 40 percent to avoid a run-off.
A plan to tax financial transactions in 11 European Union member states from 2014 is illegal, the bloc's lawyers have concluded, dealing what could be a final blow to the measure as proposed.
Kenya's deputy president, William Ruto, has entered a plea of not guilty at his trial for charges of crimes against humanity in the International Criminal Court in The Hague.
Civilians are reportedly being used as "human shields" in a now two day standoff between Philippine troops and muslim rebels. At least four people were killed yesterday.
Follow Reason and Reason 24/7 on Twitter, and like us on Facebook. You can also get the top stories mailed to you—sign up here. Have a news tip? Send it to us!