CNN Debuting Crossfire Early Due to Syria, Longshore Union Breaks With AFL-CIO Over Obamacare, Immigration Reform, Florida Man Finds Sunken Spanish Treasure: P.M. Links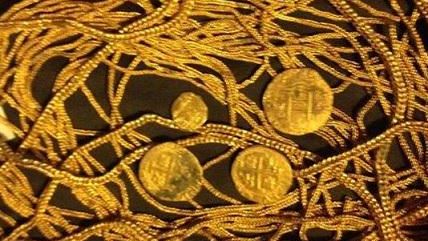 Facebook

President Obama is confident he'll get support from Congress on action in Syria, while some members of Congress aren't so sure. Others are using the situation to push for a reversal of defense spending cuts. France says it'll increase military aid to Syria's rebels if the US decides not to strike the country. CNN will be debuting its reboot of Crossfire, with Newt Gingrich, S.E. Cupp, Stephanie Cutter and Van Jones, this Monday instead of next Monday as scheduled, because of the debate about Syria.

The International Longshore and Warehouse Union severed ties with the AFL-CIO over the latter labor organization's support for Obamacare and immigration reform.
The California state assembly has put on hold legislation passed by the Senate that would see the installation of RFID chips in driver's licenses and other state ID.
A Detroit resident let the city's tax department keep her $500 refund, and the tax department insisted she actually owed more than $5,000 in response. The resident, an accountant, eventually found the city actually owed her an additional $416 in refunds.
Four television stations alleged to have links to the Muslim Brotherhood have been closed by Egyptian authorities.
Cleveland Indians closer Chris Perez was convicted of pot possession, fined $250 and ordered to give anti-drug talks to children.
A Florida family found a sunken Spanish treasure containing gold chain, gold coins, and a gold ring, estimated to be worth $300,000.
The London's Walkie-Talkie skyscraper, currently under construction, melted a car.
Follow Reason on Twitter too, and like us on Facebook. You can also get the top stories mailed to you—sign up here.
Have a news tip? Send it to us!