Does Anyone Still Really Want Their MTV? (Miley Cyrus, VMAs Edition)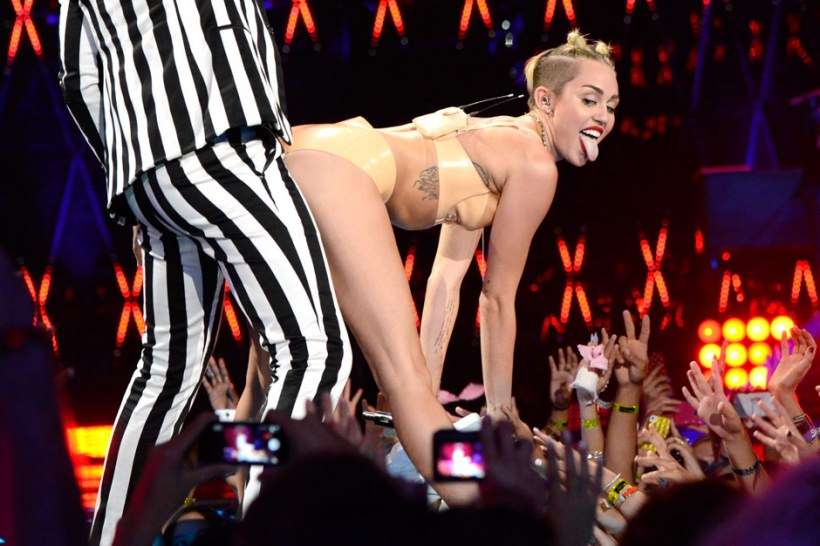 I've got a piece up at Time about the "blandification of pop culture." Here's how it begins:
It's safe to say that the only thing anyone will long remember about this year's MTV Video Music Awards is Miley Cyrus presenting herself rearwards like an animal in heat. But lost amidst the please-God-make-it-stop spectacle of the Disney Channel artist formerly known as Hannah Montana grinding away like a coked-up stripper is a far-less provocative realization: The awards show had all the edge of an old Andy Williams' Christmas special.

It's not just MTV and the VMAs, either, folks. Mainstream pop culture, once a font of fear and trembling among everyday Americans, is as safe and good-for-you as skim milk. Elvis' hips, the Sex Pistols' sneers, Amy Winehouse's in-your-face irony, and virtually all other symbols of Dionysian excess and unpremeditated antics have officially left the building.

The VMAs are a case in point. From the opening number by Lady Gaga, whose pleas for social tolerance and acceptance are as heartfelt as they are predictable, to the closing anthem by Katy Perry, the whole affair could have been mistaken for an Up with People rally. I'd argue that even includes Cyrus' supremely asexual "twerking" with the son of TV sitcom dad Alan Thicke. Does anyone seriously doubt that Cyrus' masturbatory gestures with an over-sized foam finger set back the average age of sexual initiation by a couple of decades?