Journalists Wonder Why They're Not Paying Attention to Virginia's Libertarian Candidate for Governor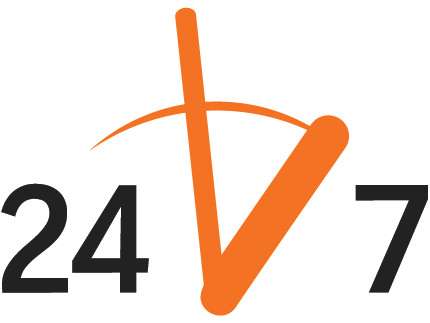 Media treatment of third-party political candidates usually consists of blowing tumbleweeds and a chorus of crickets interspersed with an occasional "ain't that cute" human interest story. But Republican Ken Cuccinelli and Democrat Terry McAuliffe are so profoundly sucky and scandal-ridden, and Libertarian Robert Sarvis an intriguingly polymath alternative, that journalists are beginning to ask why nobody is giving him the time of day. They're not necessarily covering him themselves, but at least they want to know why nobody else is.
From Watchdog.org:
ALEXANDRIA — Virginians will have three options in November when they mark their choice for governor on the ballot.

But you wouldn't know it from scanning coverage of the contentious race for the commonwealth's highest seat in public office.

It's hard to turn on the TV, read a tweet or open a web browser without seeing ads — usually attack ads — for either Republican Ken Cuccinelli or Democrat Terry McAuliffe. Many pollsters and debate gatekeepers, not to mention media outlets, are leaving Libertarian Robert Sarvis out of the conversation entirely.

And they won't say why.
Likewise, the Roanoke Times editorialized, "Sarvis isn't ready to deliver the State of the Commonwealth speech anytime soon, but he is a bona fide candidate for governor, and he deserves some time in front of the microphone before the debate season ends." A news story in the same paper added, "he's the only candidate in the governor's race not fielding questions about scandals or investigations in an acrid political season with polls showing little enthusiasm for Democrat Terry McAuliffe or Republican Ken Cuccinelli." A. Barton Hinkle (whose columns also appear in Reason) took to the pages of the Richmond Times-Dispatch to castigate journalists and debate organizers alike for ignoring Sarvis.
Even with minimal media coverage, Sarvis is polling as much as seven percent. That may have something to do with the really, really questionable (read: sleazy) business and money connections dogging Cuccinelli and McAuliffe, or it may have to do with Sarvis's credentials as a software developer, attorney, entrepreneur and non-dirtbag.
Either way, journalists are now asking each other why they're not paying attention to the guy. Which, in political coverage, is progress.
Follow this story and more at Reason 24/7.
Spice up your blog or Website with Reason 24/7 news and Reason articles. You can get the widgets here. If you have a story that would be of interest to Reason's readers please let us know by emailing the 24/7 crew at 24_7@reason.com, or tweet us stories at @reason247.