Farmers and Farm Workers To Be Hit Hard by Obamacare Costs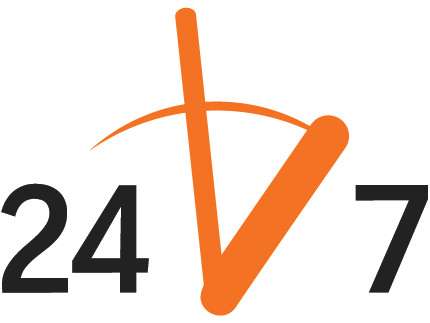 Much of the talk about Obamacare in recent days has focused on the pressures it's putting employers under to cut hours and trim benefits. But there are also marginally profitable businesses that aren't entirely sure how they're going to survive at all, after the law forces them to shoulder the cost of expensive benefits that have never been part of their compensation packages. Agriculture, in particular. could be hard-hit, putting both employers and workers at risk.
From Kaiser Health News:
HURON, Calif. — Farm labor contractors across California—the nation's biggest agricultural engine—are anxiously studying a provision of the Affordable Care Act, which will require hundreds of thousands of field workers to be covered by health insurance.

And while the requirement to cover workers was recently delayed until 2015, the contractors, who provide farmers with armies of field workers, say they are already preparing for the potential cost, inconvenience, and liability the new law will bring to their business, which typically operates on a slender profit margin.

"I've been to at least a dozen seminars on the Affordable Care Act since February," said Chuck Herrin, owner of Sunrise Farm Labor, a contractor based here. "If you don't take the right approach, you're wiped out."
When affected business people say they don't have a lot of wiggle room, they're referring to the fact that "[f]arm labor contractors generally rely on a 2 percent profit." Not surprisingly, they're hoping to pass the new costs on to growers, and ultimately to consumers. If they can't — if a price hike pushes supermarkets to source their produce from lower-cost growers overseas, for example — that two percent profit margin won't provide much of a cushion.
Agricultural workers are also baffled that they're expected to cough up as much as 9.5 percent of their low wages to pay premiums for government-mandated health coverage.
"We eat, we pay rent and no more," Mr. Romero said in Spanish. "The salary that they give you here, to pay insurance for the family, it wouldn't be enough."
Some labor contractors already offer low-cost coverage, but that sort of bare-bones benefit is banned under the new law.
Senate Majority Leader Harry Reid recently suggested that Obamacare's byzantine provisions and incentives are a "step in the right direction" of moving beyond insurance-based healthcare and, presumably, toward a single-payer system explicitly controlled by the government.
Follow this story and more at Reason 24/7.
Spice up your blog or Website with Reason 24/7 news and Reason articles. You can get the widgets here. If you have a story that would be of interest to Reason's readers please let us know by emailing the 24/7 crew at 24_7@reason.com, or tweet us stories at @reason247.