A.M. Links: Obama Approval Rating Among Youth Plummeting, Supreme Court Justices Don't Really Get the Internet, Michael Hastings Death Ruled an Accident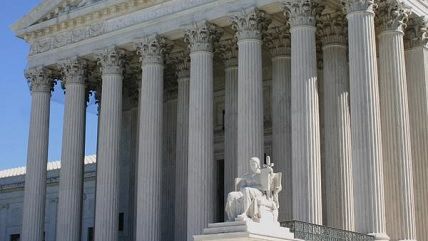 politicalmemes

Revelations about the NSA's domestic surveillance operations have helped fuel a 14-point-swing in President Obama's approval rating among 18 to 29 year olds. 60 percent believe the disclosures served the public good.

Chuck Hagel and his Chinese counterpart announced a plan to improve military relations between the US and China.
An appeals court in New York upheld a decision that a Colorado judge could force Fox News reporter Jana Winter to reveal her source in a story about the notebook James Holmes sent his psychiatrist.
Elena Kagan admits her colleagues on the Supreme Court don't understand much about e-mail and other internet technologies and still send paper memos to each other like they did in the 80s.
The LA coroner's office has ruled the death of Michael Hastings in a car crash an accident. A toxicology report shows he had methamphetamine and marijuana in his system, although report also says neither were considered factors in the crash.
David Cameron asked his Cabinet Secretary to convince The Guardian not to report Edward Snowden's disclosures about US and British surveillance operations.
Japan has upgraded the severity level of a radioactive leak at the Fukushima nuclear plant from one to three. Water was first found leaking on Monday.
The Venezuelan government is trying to drum up tourism to the country; only 700,000 tourists visit per year.
Germany's finance minister believes Greece will likely need another bailout.
Follow Reason and Reason 24/7 on Twitter, and like us on Facebook. You can also get the top stories mailed to you—sign up here. Have a news tip? Send it to us!