A.M. Links: NSA Accused of Targeting Journalists as Government Tries to Narrow Definition, 92 Percent of Federal Workers Oppose Obamacare, Rodeo Clown Banned for Life Over Obama Mask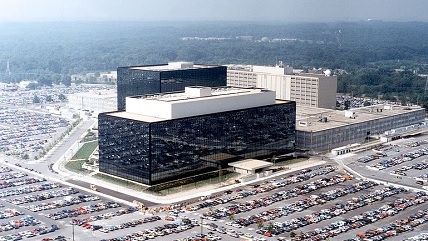 Jameson Hsieh

Edward Snowden accused the NSA of targeting journalists critical of the US government after 9/11. Dianne Feinstein, meanwhile, would like a restrictive definition of "journalist" for protections offered under a proposed shield law legislation. The crackdown on journalists in Turkey continues.

92 percent of federal employees oppose Obamacare.
The Secret Service has released the first 100 out of 14,500 pages of documents related to their investigation of Aaron Swartz.
Michael Bloomberg says New York City will appeal a ruling that found the NYPD's stop and frisk program unconstitutional.
Missouri State Fair officials have banned for life a rodeo clown who wore an Obama mask for a bit.
Cory Booker and Steve Lonegan have won their respective party primaries and will face off against each other in the special election for Senate in New Jersey.
A 30-year veteran cop in Rhode Island has been charged with stealing $700 worth of gas.
A new wifi system at the British Museum inadvertently banned access to Hamlet because it was "violent content."
Follow Reason and Reason 24/7 on Twitter, and like us on Facebook. You can also get the top stories mailed to you—sign up here. Have a news tip? Send it to us!